I don't know exactly what's going on over at the Orlando Sentinel, but they are certainly stirring the sh-t this afternoon.
First, it was Andrew Carter on his Florida State blog "badgering" (wink wink, nudge nudge) Bobby Bowden onto putting himself on the precipice of another Tim Tebow controversy.
Now, his colleague who mans the Florida beat, Jeremy Fowler, is posting "scrumptious pics" — my wife's words, not mine — of the "piece of man meat" — the wife, again — known as Tebow.
It seems as though Tebow will be featured in a GQ spread, and this is one of the pics Fowler decided to feature: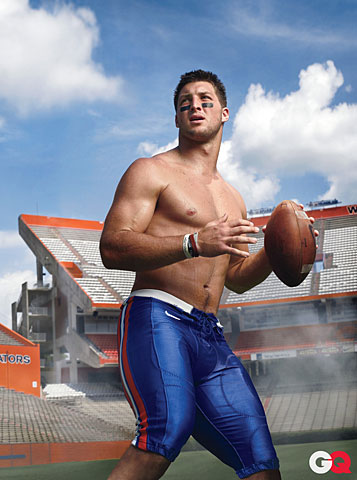 I just…
I mean…
Screw it. Toss out your own one-liners..