While Trojan fans trash the starting debut of sophomore quarterback Aaron Corp, how come they let Pete Carroll's defense off the hook? If the USC defense is supposed to be all that, why did Washington quarterback Jake Locker make it look so easy on the winning drive, completing all four of his passes for 56 yards, including a crucial 21-yarder on a third-and-15?
How badly does Ball State miss Brady Hoke? Doesn't it seem like just yesterday that the Cardinals were threatening to post an undefeated season? After losses to North Texas, New Hampshire and Army, how bad is it going to be for Ball State on Saturday at Auburn?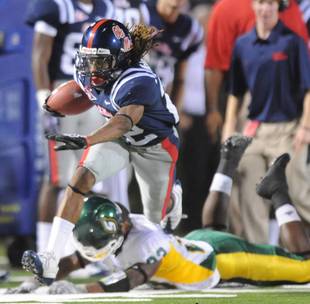 Isn't it nice that Ole Miss and Penn State will finally open their seasons this week versus South Carolina (Thursday) and Iowa (Saturday), respectively? Were you impressed by the Rebels' showings against Memphis and Southeastern Louisiana? How did you think the Nittany Lions looked in their preseason home games against Akron, Syracuse and Temple?
Does Lane Kiffin really want to be regarded as a turd for the rest of his coaching career? Or does he feel like he has to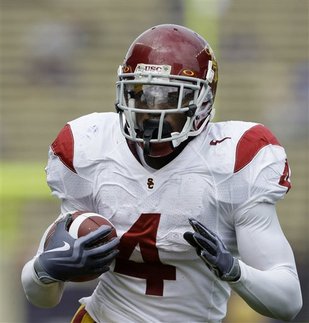 Did USC tailback Joe McKnight really say: "Clearly, we have superior athletes. But hard work beats athleticism any day," after Washington upset USC? Which one of those sentences is more inappropriate? How often does a guy insult the opposition and his own team in one fell swoop?
With Georgia's Joe Cox, Auburn's Chris Todd, Arkansas' Ryan Mallett and Alabama's Greg McElroy playing better than expected, is the SEC's dozen quarterbacks just as good as the Big 12's?
What took so long for Colorado to hold a players-only meeting? And what was the deal with those wacky uniforms?
Where does the South Florida program go from here without injured quarterback Matt Grothe? Within the last four years, has there been a single player in the country that has meant more to his team than Grothe?
How many Kentucky fans were having flashbacks to the 2002 LSU game when Louisville QB Justin Burke launched his hail mary pass toward the end zone as time expired?
Wow . . . how bad a coaching job was Tyrone Willingham doing at Washington?
Why do people keep saying that Terrelle Pryor had a great "bounce back" game on Saturday? Passing for 262 yards might be a good sign, but why does two interceptions against Toledo get overlooked?
Does anyone else think that it's bizarre that LeGarrette Blount got replaced by LaMichael James as Oregon's featured running back? What are the LeOdds?
Since the 49ers aren't using him, do you think having Michael Crabtree in Austin last Saturday night would have helped Texas Tech pull off another upset in a game that wasn't decided until late in the fourth quarter?
If Mitch Mustain could go 8-0 as a freshman starter in the SEC while quarterbacking Arkansas, don't you think he'd do fine as a junior at USC against Washington or Washington State (as a passer, not punter)? What does Carroll have against the guy?