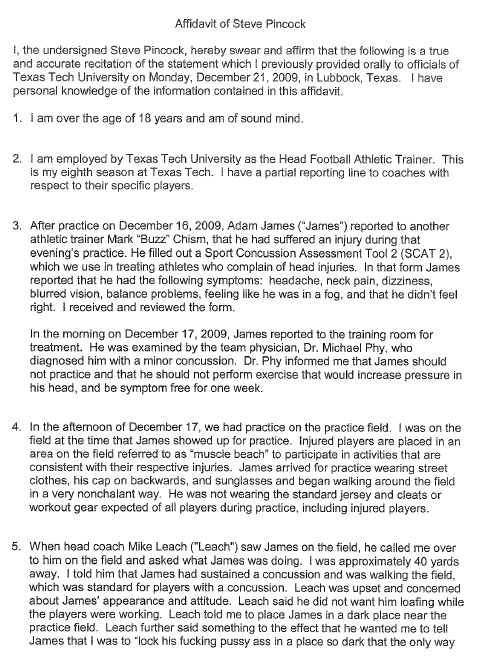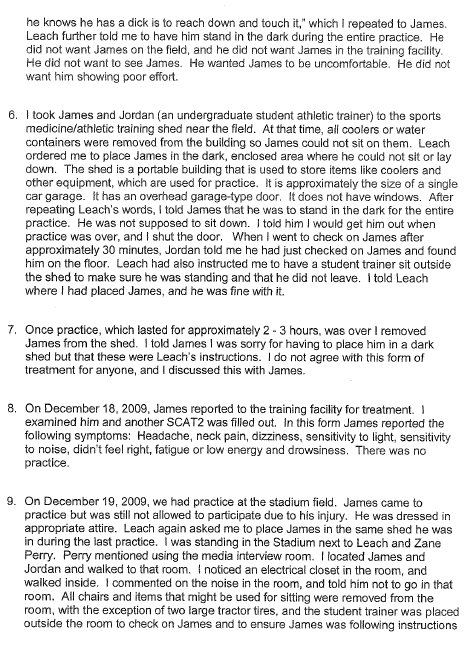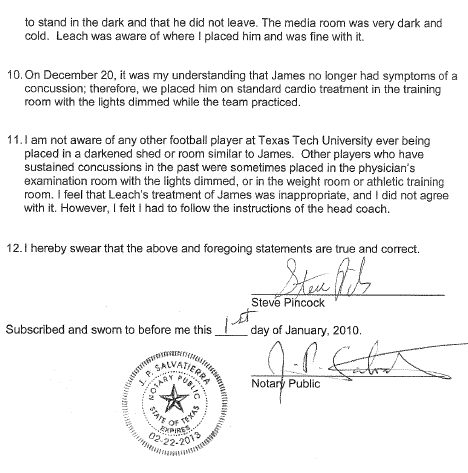 Big Ten pulls plug on fall football amid COVID-19 concerns
Getty Images
10

Comments
The Big Ten won't play football this fall because of concerns about COVID-19, becoming the first of college sports' power conferences to yield to the pandemic.
The move announced Tuesday comes six day after the conference that includes historic programs such as Ohio State, Michigan, Nebraska and Penn State had released a revised conference-only schedule that it hoped would help it navigate a fall season with potential COVID-19 disruptions.
But it was not a surprise. Speculation has run rampant for several days that the Big Ten was moving toward this decision. On Monday, coaches throughout the conference tried to push back the tide, publicly pleading for more time and threatening to look elsewhere for games this fall.
"The mental and physical health and welfare of our student-athletes has been at the center of every decision we have made regarding the ability to proceed forward," Big Ten Commissioner Kevin Warren said in a statement. "As time progressed and after hours of discussion with our Big Ten Task Force for Emerging Infectious Diseases and the Big Ten Sports Medicine Committee, it became abundantly clear that there was too much uncertainty regarding potential medical risks to allow our student-athletes to compete this fall."
The Big Ten touts itself as the oldest college athletic conference in the country, dating back to 1896 when it was called the Western Conference, and its schools have been playing football ever since. It became the Big Ten in 1918 and grew into a football powerhouse.
The 14 Big Ten schools span from Maryland and Rutgers on the East Coast to Iowa and Nebraska out west. Not only has it been one of the most successful conferences on the field but off the field it has become one of the wealthiest.
The Big Ten, with its lucrative television network, distributes about $50 million per year to its members.
Trump, coaches push for college football as cracks emerge
9

Comments
President Donald Trump joined a U.S. senator and a number of coaches Monday in the push to save the college football season from a pandemic-forced shutdown.
There was speculation that two of the five most powerful conferences — the Big Ten and the Pac-12 — might call off their seasons. Farther east, Old Dominion canceled fall sports and became the first school in the Bowl Subdivison to break from its league in doing so; the rest of Conference USA was going forward with plans to play.
A Big Ten spokesman said no votes had been taken by its presidents and chancellors on fall sports as of Monday afternoon and the powerful Southeastern Conference made clear it was not yet ready to shutter its fall season.
"Best advice I've received since COVID-19: 'Be patient. Take time when making decisions. This is all new & you'll gain better information each day,'" SEC Commissioner Greg Sankey posted on Twitter. "Can we play? I don't know. We haven't stopped trying."
A growing number of athletes have spoken out about saving the season with Clemson star quarterback Trevor Lawrence among the group posting their thoughts on Twitter with the hashtag #WeWantToPla. Trump threw his support behind them Monday.
"The student-athletes have been working too hard for their season to be cancelled," he tweeted.
Old Dominion has stopped trying. The Virginia school canceled football and other fall sports less than a week after Conference USA set out a plan to play a football season.
"We concluded that the season – including travel and competition – posed too great a risk for our student-athletes," ODU President Broderick said.
Michigan coach Jim Harbaugh took a different stand, saying the Wolverines have shown players can be safe after they return to school.
"I'm not advocating for football this fall because of my passion or our players desire to play but because of the facts accumulated over the last eight weeks since our players returned to campus on June 13," he wrote. "I am advocating on August 10 that this virus can be controlled and handled because of these facts."
Sen. Ben Sasse, a Nebraska Republican, picked up on the safer-with-football theme in a letter to the presidents and chancellors of the Big Ten.
"Life is about tradeoffs. There are no guarantees that college football will be completely safe — that's absolutely true; it's always true," he wrote. "But the structure and discipline of football programs is very likely safer than what the lived experience of 18- to 22-year-olds will be if there isn't a season."
"Here's the reality: Many of you think that football is safer than no football, but you also know that you will be blamed if there is football, whereas you can duck any blame if you cancel football," added Sasse, a former college president. "This is a moment for leadership. These young men need a season. Please don't cancel college football."
Players unite in push to save college season, create union
3

Comments
Michigan defensive back Hunter Reynolds saw the tweets from Trevor Lawrence and other college football players pushing for the opportunity to play this season despite the pandemic.
Reynolds, one of the organizers behind a players' rights movement in the Big Ten, didn't like the way some on social media seemed to be pitting Lawrence's message against the efforts of #BigTenUnited and #WeAreUnited.
"There was a lot of division," Reynolds told AP early Monday morning.
Reynolds got on a call with Lawrence and the star quarterback's Clemson teammate, Darien Rencher, and within a matter of hours the summer of athlete empowerment found another gear.
College football players from across the country united Sunday in an attempt to save their season and ensure they will no longer be left out of the sport's biggest decisions.
Lawrence, Ohio State quarterback Justin Fields, Oklahoma State All-America running back Chuba Hubbard, Alabama running back Najee Harris and numerous other players from Florida State to Oregon posted a graphic on social media with #WeWantToPlay and #WeAreUnited.
"We came to the conclusion, We Want to Play, their message might have been conveyed differently but at the end of the day the message wasn't too far off from what Big Ten United wanted to promote," Reynolds said. "Which is we all want to play sports this fall. Every athlete, I'm pretty sure, wants to play their sports. They just want to do so safely."
The #WeAreUnited hashtag was used a week ago by a group of Pac-12 players in announcing a movement they say has the support of hundreds of peers within their conference. They have threatened mass opt-outs by players if concerns about COVID-19 protocols, racial injustice in college sports and economic rights for athletes are not addressed.
#BigTenUnited arrived on the scene a couple days later, a movement that claimed the backing off 1,000 Big Ten football players. Their demands were more targeted, strictly related to health and safety in dealing with COVID-19.
Sunday night, the call with Reynolds, Rencher and Lawrence led to a Zoom meeting — of course — with some of the Pac-12 players involved in "WeAreUnited."
Washington State defensive lineman Dallas Hobbs got to work on a graphic and now the movement is officially nationwide.
"Just started bouncing ideas off each others' heads and kind of discussing where we go from here and we ended up coming up with that statement," said Reynolds, a senior from South Orange, New Jersey.
Under the logos of each Power Five conference — ACC, Big Ten, Big 12, Pac-12 and SEC — the players pronounced their platform:
— We all want to play football this season.
— Establish universal mandated health & safety procedures and protocols to protect college athletes against COVID-19 among all conferences throughout the NCAA.
— Give players the opportunity to opt out and respect their decision.
— Guarantee eligibility whether a player chooses to play the season or not.
— Use our voices to establish open communication and trust between players and officials: Ultimately create a College Football Players Association.
All of this capped a weekend during which the adults who run college sports seemed to be moving toward shutting it all down because of the pandemic.
A day after the Mid-American Conference became the first of the major college football leagues to cancel the fall season, Power Five conference commissioners met Sunday. They discussed mounting concerns about whether a season can be safely conducted with the pandemic still not under control in the United States.
Big 12 Commissioner Bob Bowlsby said no decisions on the season have been made, but conceded the outlook has not improved.
"Are we in a better place today than two weeks, ago? No, we're not," he said.
Bowlsby cited "growing evidence and the growing pool of data around myocarditis."
Myocarditis is inflammation of the heart and it has been found in some COVID-19 patients. There is concern it could be a long-term complication of contracting the virus even in young, healthy people, a group that has usually avoided severe cardiovascular symptoms.
Also Sunday night, the Big Ten's university presidents and chancellors held a previously unscheduled meeting, a person with knowledge of the meeting told The Associated Press. The person spoke on condition of anonymity because the meeting was not announced by the conference.
Another person with direct knowledge of the meeting, speaking on condition of anonymity, said no votes were taken or decisions made about the college football season.
The final call on whether major college football will played this season rests in the hands of the university presidents who oversee the largest conferences.
With doom and gloom hanging over college football, Lawrence, who has become the face of the sport in a summer of strife, tried to push back the tide with a series of tweets.
"People are at just as much, if not more risk, if we don't play," Lawrence posted. "Players will all be sent home to their own communities where social distancing is highly unlikely and medical care and expenses will be placed on the families if they were to contract covid19."
Penn State tight end Pat Freiermuth had a similar message, and the parents of Ohio State football players weighed in, too.
Reynolds wants athletes to have a say in the meetings that are deciding the fate of their sports — starting now.
"All college athletes through unifying and not being afraid to speak our minds and having social media to kind of mobilize, I think that box on a Zoom call is something that is pretty attainable," he said. "Especially, in the near future."
After MAC surrenders to pandemic, will other leagues follow?
Getty Images
5

Comments
In many ways, the Mid-American Conference has little in common with Power Five leagues that first come to mind when fans think of major college football.
There are no 75,000-seat stadiums in the MAC. Million-dollar per year coaches are rare. In a typical season, NFL scouts might find one or two potential first-round draft picks playing at the 12 MAC schools that dot the Midwest. The MAC's biggest games — #MACtion, if you will — are often played on Tuesday and Wednesday nights. Its television deal with ESPN pays per year only a few million more than the $9 million Clemson pays coach Dabo Swinney.
Still, the MAC is one of 10 conferences that competes in the NCAA's highest level of football, and Saturday it became the first of those to surrender to the coronavirus pandemic and cancel the fall sports season.
So is the MAC an anomaly, done in by its small budgets or is this a dire sign of things to come in college football?
"I won't try to judge what other folks are doing," MAC Commissioner Jon Steinbrecher said. "I know we're all in the same place. They all have their advisers. They're going to make judgments based on the information they are receiving."
Not long after the MAC announced it would explore second-semester seasons for all fall sports, including soccer and volleyball, the Big Ten made its own announcement that seemed ominous given the timing.
Tapping the brakes on football's preseason, the Big Ten told its schools that until further notice full contact practices cannot begin. All teams will remain in the first two days of what is known as the "acclimatization period," working out in just helmets. The first Big Ten games of the season are scheduled for Sept. 5.
"As we have consistently stated, we will continue to evaluate daily, while relying on our medical experts, to make the best decisions possible for the health, safety and wellness of our student-athletes," the Big Ten said in a statement.
The MAC's schools were facing a significant financial burden by trying to maintain costly COVID-19 protocols, while also dealing with the uncertainty that campuses can be opened safely.
A move to the spring, however, could also be budget-buster if it means less revenue from the ESPN deal, which pays each school about $1 million per year, and football ticket sales. The MAC also shares about $90 million per year in College Football Playoff money with four other conferences.
"It would be naive to say that you don't give thought and consideration to what the financial ramifications of any decision are, but this was a health and well-being decision first and foremost," Steinbrecher said. "As we sit here today we don't know what this will mean financially and how the rest of the fall plays out."
Steinbrecher said the decision effects only fall sports, not basketball or others that begin in the second semester such as baseball, softball and lacrosse.
He added the decision was unanimous among the membership. Northern Illinois athletic director Sean Frazier, supported by NIU President Lisa Freeman, has been a vocal advocate of delaying the season.
"No one wants to have football or sports more than me," said Frazier, who played football at Alabama in the late 1980s. "Football gave me all the opportunities I have today, but I can't do it at the expense of people's lives."
Eastern Michigan athletic director Scott Wetherbee said he has been feeling a sense of inevitability for two weeks about the MAC canceling fall football, but can't predict whether this decision trickles up to other conferences.
"Could it? Certainly. There's certainly a narrative out there that could happen," Wetherbee said. "No, it wouldn't shock me if some followed suit. In fact, it would shock me if some didn't."
NCAA chief medical officer Brian Hainline made clear that even though plans for the football season have been adjusted to accommodate potential COVID-19 disruptions like the ones Major League Baseball has had, they are all still aspirational.
"Almost everything would have to be perfectly aligned to continue moving forward," Hainline said Friday during the NCAA's weekly video chat on social media.
As the Power Five conferences re-worked their schedules to play exclusively or mostly within their conferences, another of the MAC's revenue streams dried up.
MAC schools, with athletic budgets in the $30 million range, rely heavily on payouts from road games against power conference teams. Kent State alone had more than $5 million in so-called guarantee games canceled. Whether they can be recouped and when is still to be determined. Without that revenue, the strain became too great of trying to keep players and staff safe during a pandemic.
"Certainly there was a cost attached to it," Wetherbee said. "But as a league we were prepared to do it."
The move to try spring football has already been going on in the second tier of Division I.
Nine of 13 conferences that play in the Championship Subdivision, have postponed fall football seasons. The first was the Ivy League in early July.
Now it's the MAC, which was among the first conferences to limit fan access to its basketball tournament in March as concerns for the virus began to soar across the country. On March 12, the MAC was among many conferences to call off their tournaments hours before the NCAA canceled all of March Madness.
"If you told me in March we'd be here today," Steinbrecher said, "I'd never have believed it"