And, in other breaking news, water is still wet and the sky is still blue.
It's been nearly two months since Lane Kiffin stunned fans of the Tennessee football program by abruptly bolting Knoxville for a return trip to his USC dream job. Suffice to say, Volunteer fans really know how to hold a grudge.
The Knoxville News Sentinel ran a poll on their website Sunday, asking the following question: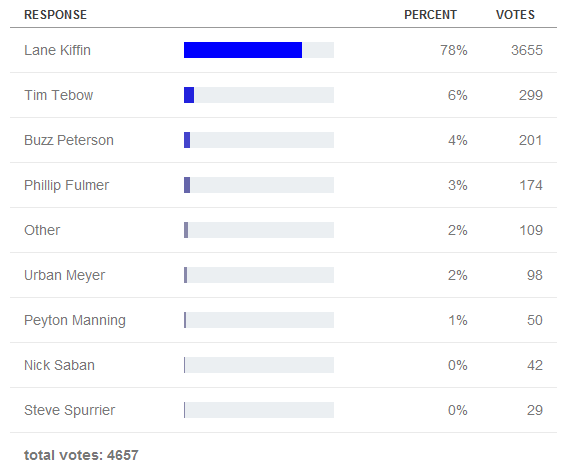 No gray area there, eh?
But Steve "You Can't Spell Citrus Without UT" Spurrier at the bottom of a Volunteer venom poll? I guess that pretty succinctly sums up his post-Florida coaching résumé.