After holding what seemed to be an insurmountable lead for the last 24 hours, Lane Kiffin has suddenly found himself in quite the contentious battle with Natalie Gulbis for the right to advance to the second round of Esquire's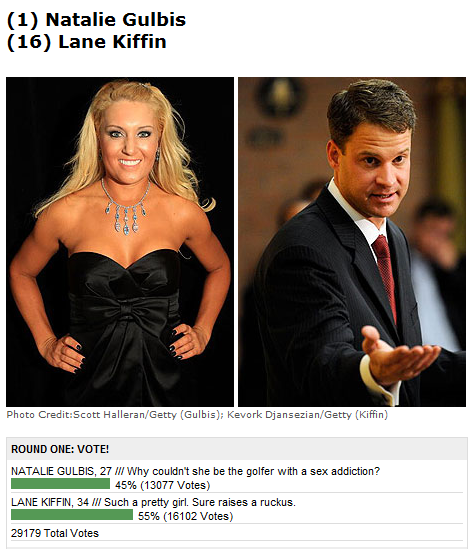 So, c'mon people. Get the word out there. We simply cannot allow Kiffin to blow the huge lead and go out like this, especially to someone who, in the picture at least, looks as if she ran blindfolded through a dense forest. At night.
Defeat is unacceptable, and you know it.
Chop chop, people. Chop chop.