For 36 years, a rule has been on the SEC books that prevented the use of artificial noisemakers. For 36 years, the conference has looked the other way when it came to the continued use of artificial noisemakers — i.e. Mississippi State cowbells.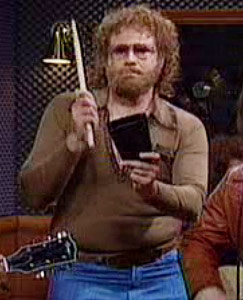 This year, at the annual spring meetings, the issue was taken up by the conference higher-ups, and the decision was made that Bulldog Nation will continue to be allowed to clang their bells. With some stipulations.
"Traditional" artificial noisemakers will be permitted during appropriate times, with Kyle Veazey of the Jackson Clarion-Ledger explaining that those times are during pregame, halftime, between quarters, timeouts, after scores and during possession changes.
The tweak in the rule has been implemented on a one-year, trial basis.
Needless to say, the school is very pleased by this development, as evidenced by the statement credited to president Dr. Mark Keenum released by MSU:
"College football is such a popular sport in part because of its rich traditions. There is not a more unique example of that tradition than the cowbell at Mississippi State. I appreciate the willingness of the SEC's athletic directors and presidents to work with us to find a way to preserve a great tradition and still remain within the framework of SEC rules and regulations.
For nearly 80 years, MSU's fans have embraced the cowbell as an expression of school spirit and have passed on this tradition to sons and daughters, grandsons and granddaughters. I can speak to that experience first-hand, remembering the pride I felt at age nine upon receiving my first cowbell from my father and just 17 months ago when I was presented a shiny chrome cowbell upon becoming president of Mississippi State. I related to my colleagues the passion those cowbells evoked for me and shared that MSU fans across the nation felt the same emotions. I made the point that I was not speaking simply as the institutional executive officer at Mississippi State, but also as a lifelong Bulldog with deeply-held feelings about this issue. Scott Stricklin spoke with the same authority and passion in making his case to fellow athletic directors.
This alternative means that for the first time in 36 years, MSU fans can walk through the gates at Davis Wade Stadium with cowbells proudly in hand. The one-year agreement will allow our fans to ring their cowbells at appropriate times and require them to refrain from ringing at other times, in accordance with established guidelines for other "institutionally-regulated" noise. Violation of the policy would result in fines levied against the university. We have work ahead to educate our fans and alumni about the new arrangement, but this is great news for Mississippi State. It represents the beginning of a new chapter in support of our great cowbell tradition."