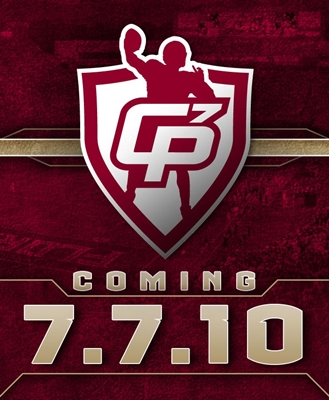 The above is a photo sent to members of the media by the Florida State media relations department earlier Wednesday, and forwarded to us since FSU is one of about ten of the 120 Div. 1 -A schools — lookin' at you Florida, Texas, others — that deems CFT unworthy of inclusion on their email lists.
Obviously, it's a sign that the school is preparing to launch some type of Heisman campaign for quarterback Christian Ponder on July 7. The Palm Beach Post notes it would be the first such campaign in the school's history.
Oregon State has already launched one for running back Jacquizz Rodgers, while Washington's Jake Locker started his with a recent East Coast media blitz, so Ponder's will be next in what could likely be a long line of stiff-arm efforts.
Ponder, a senior coming off a significant injury to his throwing shoulder that cost him the last third of the 2009 season, is one of a group of about 10-15 players who you could make a legitimate case for inclusion on the ever-popular preseason Heisman watch lists.