The media tried. Boy did they try. Tried and tried and tried.
They just simply couldn't get Derek Dooley to bite.
The new Tennessee head coach was peppered with questions Friday afternoon both directly and indirectly related to his UT predecessor — which rhymes with "Schmane Schmiffin" as, during the SEC Media Days, his proper name is not allowed to be uttered — and the former lawyer deftly avoided each and every piece of chum the media tossed out as bait.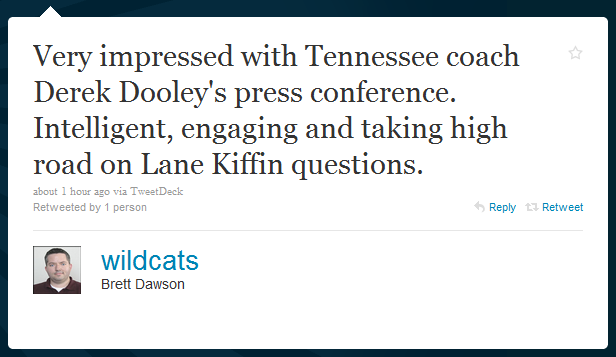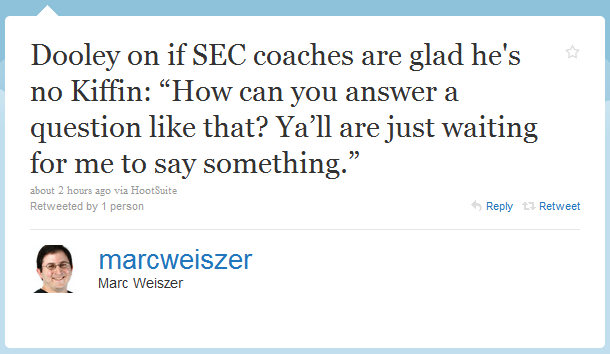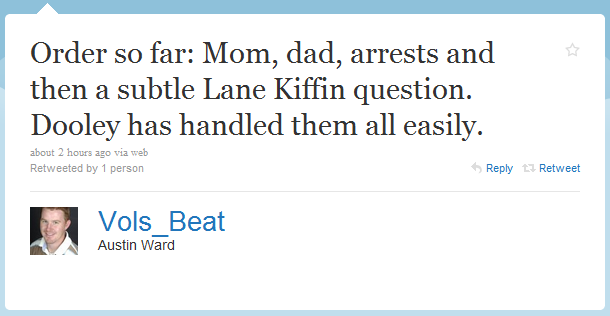 The overall tenor of the assembled media was that Dooley acquitted himself well in his first appearance at the conference's media days. Will that translate into Dooley righting the listing and rebuilding Volunteer ship? That's a question that won't be answered with any degree of certainty in the very near future, but you can count us amongst the handful of non-UT fans who think the son of legendary Georgia head coach Vince Dooley is going to do a helluva job in Knoxville.