During today's ACC Media Days, North Carolina State linebacker Nate Irving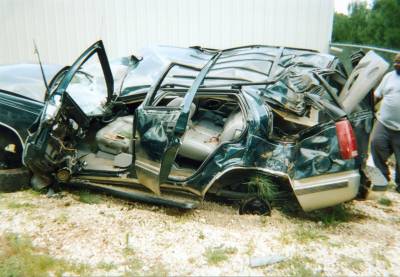 Again, Irving survived that grisly mess the morning of June 28, 2009.
He didn't survive it without major injuries and missing the entire 2009 season, however, as the junior suffered a broken rib, punctured lung, separated shoulder and a compound fracture to his leg. The injuries were severe enough to allow Irving's mother to proclaim that her son "knows he's lucky to be alive."
Fortunately, the talented linebacker not only survived but recovered enough to participate in spring practice and has now proclaimed himself "back to where I was." Based on the photographic evidence, the fact that Irving is still amongst the living off the field let alone in a position to contribute on the field for the Wolfpack in 2010 is indeed a miracle.