Tennessee athletic director Mike Hamilton confirmed Friday that "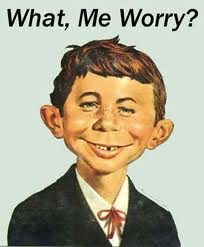 "Absolutely not at all," Kiffin said. "There's no way. I have great confidence in what we did there and that we didn't do anything wrong. I'm not concerned about it. It's been going on for eight months."
USC defensive coordinator/recruiting coordinator Ed Orgeron, who was at UT as part of Kiffin's one-and-done staff, took the same tack as his boss.
"I know exactly what we did in recruiting and I feel very confident that we did it the right way," Orgeron said. "If they come, they can ask me any question they want."
USC's beefed-up compliance department informed Kiffin that the NCAA will likely head to USC to speak to Kiffin again regarding the recruiting allegations. Additionally, the four coaches Kiffin brought with him back to USC — Orgeron, assistant defensive head coach Monte Kiffin, offensive line coach James Cregg and defensive backs coach Willie Mack Garza — are certain to be questioned as well.
An unnamed, high-ranking USC athletic department official told the Orange County Register that he is not pleased that this Tennessee story surfaced at a point in time when, the paper writes, the university is attempting to clean up its image.