"One look is worth a thousand words." — Fred R. Barnard, December of 1921.
"I see your thousand words, Freddie, and raise you one look at fashion excellence." — Jacory Harris, September of 2010.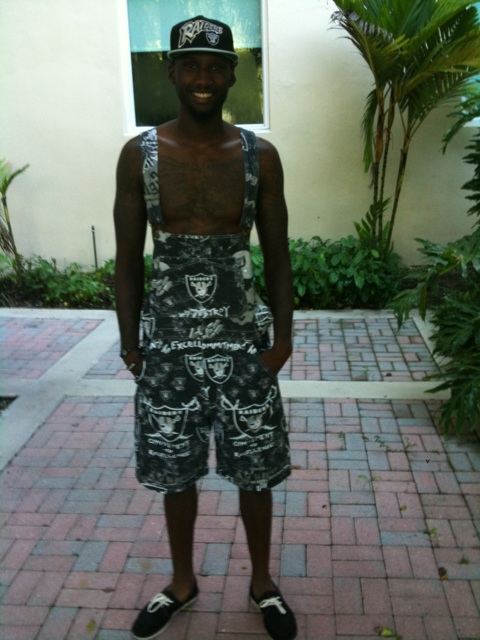 God bless you, athletes who embrace Twitter.
As far as the attire goes, it's a 'Cane thing. You simply wouldn't understand it.