Well, thanks, Alabama. Because of your sheer determination to win (with the help of Ryan Mallett's three interceptions), the college football world didn't experience the top 10 shakeup it could have with Boise State finally having the ammo it needed to make a run for the national title. Conditions were perfect for college football Armageddon (see below).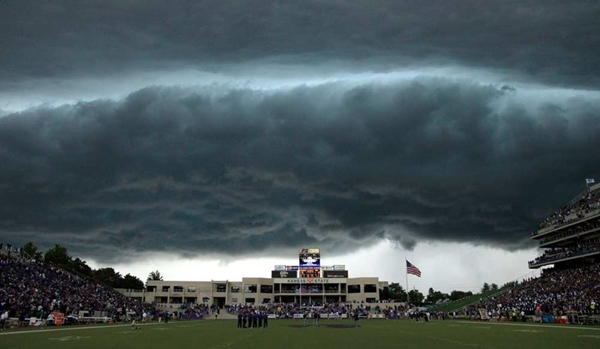 But, alas.
Not all is lost, though. Texas did its part by completely laying an egg against 16-point underdog UCLA. The 34-12 loss may not shake up the national standings as much as if Alabama had lost as well, but it certainly does a number on the Big 12.
The Longhorns can still recover from today's loss by beating Oklahoma next week and there's little doubt that the winner of the Red River Rivalry would play in the Big 12 title game. However, the Big 12 Championship may not run through the south division this season as it has so often in recent years. After three weeks, No. 6 Nebraska looks to be the best team in the Big 12. Along with a stout defense, quarterback Taylor Martinez has made Nebraska's offense explosive once again.
Texas has a lot to improve upon and Oklahoma is a box of chocolates. A loss next week by either school could be detrimental as neither has proven they're invincible. Then again, it's a long season and if today's game taught it's anything, it's this:
Don't look ahead.