As is the case every week, any omission below is not on purpose, it's merely intentional.
WINNERS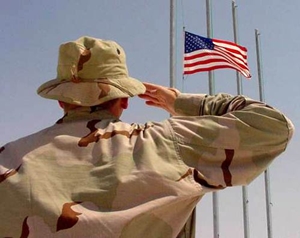 U-S-A!!!  U-S-A!!!
As we are just a couple of days removed from honoring the men and women who have bravely served this great country as part of the armed forces, there's nothing more appropriate to lead off this week's winners & losers than with this little tidbit.  For the first time ever, and barring an unexpected turn of events, all three United States service academies will play in a bowl game in the same season.  Air Force and Navy were already bowl eligible entering Saturday's action, but Army's win over Kent State got the Black Knights to six wins and makes those all three of those American institutions eligible for postseason play.  You will always have our undying gratitude for what you do off the field, but here's a hearty pat on the back from CFT for this season's on-field success across the board.
"Return of the Swamp Thing", starring the HBC
If it weren't for honoring our veterans, there's little doubt that the Head Ball Coach would lead this sucker off.  How delicious of a story dripping in rich irony is it that Steve Spurrier, whose very collegiate playing and coaching legend was created in Gainesville, would return to The Swamp that he once owned like no other to claim South Carolina's first-ever SEC East title at the expense of his once-beloved Florida Gators?  Yeah, push that script in Hollywood and see how many rejections you get.  Much credit to Marcus Lattimore and his 200-plus yards on the ground; much credit to a stifling Gamecocks defense that held the Gators to just 226 yards of total offense — Lattimore had 243 himself — including 35 yards on the ground and a microscopic 1.8 yards per carry; much credit to the entire football program for both their performance Saturday and their inaugural spot in the SEC title game.  However, given the circumstances of the homecoming, this is as much about the HBC right now as it is anything else.  Certainly, he'll shove aside what it meant to him personally and push the attention and adulation onto his more-than-deserving players.  We won't, though.  Not yet.  Spurrier is one of the many great things about college football, and deserves a little solo bask in what was accomplished today.  He won't, though.  And that's part of what makes him the HBC and one of our favorite personalities in any sport ever.
Camazing!
(Too much?  Yeah, I thought so too.)  Forget about all of the off-field stuff.  Put it out of your mind for just a second.  When it comes to on-field exploits, there's not a better college football player in the country this year than Cam Newton.  The thing is, if you're honest with yourself, it's not even that close.  Not only did Newton toss the Tigers on his back — 299 yards of offense, four touchdowns — in keeping their 2010 record spotless, but he became the first player in SEC history to pass for 2,000 yards and run for 1,000 yards in the same season.  And to do all he did for 60 minutes on Saturday after what's been swirling around for the past nine days?  I don't know if he will or if he even should win the Heisman, but I am certain that there's no better player in the nation.  And, again, it's not even close.
Cowboys the master of their divisional domain
In the wild and wooly 2010 edition of the Big 12 South, there's one school and one school only that is in complete control of their divisional destiny — Oklahoma State.  That was the way it was coming into the weekend, and that's the way it is exiting it after the Cowboys slapped Texas around their own house, the first time in 12 years OSU has come out on the winning side against the Longhorns.  For the Cowboys, their season has been simplified immensely: win out at Kansas and at home versus Oklahoma and they'll win their first-ever Big 12 divisional title and find themselves in the conference title game against, in all likelihood, Nebraska.  And, on a related note, any school that has a head-coaching opening this offseason and doesn't at least give OSU offensive coordinator Dana Holgorsen a call should be ashamed of themselves.
Who's this John Clay you speak of?
Wisconsin entered Saturday's home game with Indiana ranked No. 6 in the country but without the Nation's No. 13 rusher.  Pfffttt, as if that mattered.  All the Badgers did was run for 337 yards and score a school-record 83 points — in the modern era — in an absolute shellacking of the Hoosiers.  Sophomore Montee Bell and freshman James White rushed for 167 and 144 yards, respectively, and combined for five touchdowns while averaging 7.9 yards per carry.  Incidentally, the 83 points scored by UW is the most in the Big Ten since 1950 and the third-most in conference history.
Redemption for FSU's Mr. Clutch
Last week, Florida State kicker Dustin Hopkins missed a field goal with three seconds left that would've given the Seminoles a huge ACC win over North Carolina.  Exactly one week later, the sophomore made up in part for that gaffe.  On the game's final play, Hopkins drilled a 55-yard field goal to give FSU a 16-13 win over Clemson.  It was the third-longest FG in the Tallahassee Stadium's history.  Not only that, but it sets up a FSU with a clear path to the ACC Atlantic crown; win next weekend at Maryland, and FSU can punch their first ticket to the title game since 2005.  (Writer's note: as noted by one of our bosses, several emailers and a commenter, North Carolina State would win the Atlantic division based on their win over the Seminoles late last month.  My apologies for any inconveniences this may have caused.)
Knoxville, you'd best get to thanking Lane Kiffin
I know.  It's wrong to think that let alone type it out loud, but it's the truth.  Tennessee fans owe The Great Deserter a hearty "thank you".  You see, Tyler Bray only had offers from San Diego State and Fresno State before Kiffin stepped in and offered the California native a scholarship to come play for the Volunteers.  Fast forward about 14 months and, while Kiffin is gone and remains Public Enemy No. 1 in the state, all Bray did Saturday was throw for 323 yards and three touchdowns in a 52-14 blowout of Ole Miss, giving UT their first SEC win under new head coach Derek Dooley.  In the two games Bray has started — both wins, incidentally — the freshman has thrown for 648 yards, eight touchdowns and, most impressively, zero interceptions.  Yes, Kiffin screwed over Rocky Top royally, but he at least left Dooley & Company a player who appears to have "franchise QB" written all over him.  That counts for something, right?  Yeah, I didn't think so either.
The Big East
72 days into the 2010 season, not only does the Big East finally have their first bowl-eligible team, they have three, count 'em, three schools that have now qualified for the postseason — Syracuse, South Florida and West Virginia.  However, and as if to put an exclamation point on just how miserable the current state of the conferences , neither of those three bowl-eligible teams currently resides in first place in the Big East.  That's just sad.  And pathetic when you add the fact that the conference is a BcS automatic qualifier.
I'm noticing a theme here…
Minnesota, Colorado and North Texas all won in week twelve, but they also have something else in common: each program fired their coach midseason, with Dan Hawkins of Colorado getting the axe earlier this week. Since "releasing" their respective coaches of their duties, the Minnesota, Colorado and North Texas are 4-4. We're just sayin' Arizona State, Indiana…
Paul Wulff's rear end
If you look at any hot seat list, you're sure to find Paul Wulff's name.  After today's win over Oregon State?  You shouldn't.  He shouldn't be anywhere near talk of his losing his job at season's end.  Yes,  Wulff's just 2-9 this season, and 5-31 overall.  But, he's building something, he's creating a football program out of the mess he inherited.  I understand that this will probably fall on deaf ears and Wulff will probably get the axe at season's end — which would be understandable — but I hope the athletic department looks beyond the record and sees what's going on at Wazzu.  Then again, the college football editor at NBC Sports.com thinks I'm under the influence of a leafy substance for taking this stance, so coughcoughcough…
Purdue's Ryan Kerrigan
Check out the stat line for the Boilermakers outstanding defensive lineman in a loss to Michigan: four sacks, five tackles for loss, two forced fumbles (one recovered) and 10 total tackles.  Oh, and those two forced fumbles gave him 14 for his career, tying him for the NCAA record with three other players.  It's a shame he plays on a crappy football team, because Kerrigan is one helluva football player.
LOSERS
TCU
It was bad enough the Horned Frogs fell behind San Diego State 14-0 at home, then had to hang on for a 40-35 win following a furious fourth-quarter rally by the Aztecs.  Add on to that close win a 28-3 pasting Utah took at the hands of Notre Freaking Dame, and you have a TCU squad that should be very concerned about their hold on the No. 3 spot in both the human polls and the computer rankings.  That loss by the Utes will absolutely kill the Horned Frogs in the "minds" of the machines; coupled with Virginia Tech continuing their winning streak — which could be somewhat mitigated by Oregon State's baffling loss to Washington State, to be fair — and we could very easily see Boise State leapfrog TCU (see what I did there?  Leapfrog, Horned Frogs?) when the latest set of BcS rankings are released Sunday night.
Slight Heisman hiccup for LaMichael
Oregon's LaMichael James came into today's game with Cal leading the country in rushing yards per game by a fairly comfortable margin and, given the uncertainty surrounding Cam Newton, with perhaps a chance to slide into a co-front runner slot next to the Auburn QB in the race for the Heisman.  29 carries, 91 yards and zero touchdowns later, James will not only find himself still behind Newton in the Heisman projections, but he could find his rear-view mirror full of Boise State's Kellen Moore or Stanford's Andrew Luck.
How the mighty have fallen
In the past three seasons, Texas and Florida have combined for 11 losses.  This season, those two football programs have a combined ten losses, and there are still a total of four regular season games left for both.  The Longhorns, though, are the real disappointment of the stumbling duo.   Not only have they lost six of their last seven games, a staggering five of those losses have come at home; coming into this season, they had lost four games at home the past six years.  We're going to assume the Longhorns will get past Florida Atlantic — wait, is that something we should assume? — this coming weekend.  That would mean they would need to beat in-state rival Texas A&M at home on Thanksgiving Day in order to become bowl eligible.
Nick Fairley
There's not a bigger fan of the Auburn defensive lineman than myself.  Talked about him belonging in the Heisman discussion earlier this year, as a matter of fact, and still feel that he's the best interior lineman on that side of the ball in the country.  But his planting the crown of his helmet into the middle of Aaron Murray's back well, well after the Georgia quarterback released the ball was an inexcusable and beyond-dirty play.  If I'm the SEC, I'm sitting his ass down for a game, especially when you factor in the borderline cheap shot that injured Murray late in the game.  I'm far from a proponent of the wussification of the game that's taken place over the past couple of years, but that kind of asinine crap does not belong in the game.  Of course, my wailing and gnashing of teeth will fall on deaf ears in the league office, but at least I got it off my chest.
Jacory Harris' hold on his job
Randy Shannon can say all he wants that his quarterback to start the season will return to the top of the depth chart once he completely recovers from a concussion.  Stephen Morris' play in two starts, however, screams to maintain the status quo.  The true freshman has passed for over 500 yards in the pair of wins, and the Hurricanes have gone, in a span of two weekends, from ACC also-rans to two wins and a Virginia upset of Virginia Tech away from playing in the conference title game.  Yes, it would be tough to yank and sit a player of Harris' stature.  However, it's patently obvious that the Hurricanes' offense is a better one with Morris in control.  We just don't know if Shannon can or would pull the trigger on the best move for his 2010 team.
Fans of long-time rivalries
Yes, Nebraska no doubt made the right call in making the move from a shaky Big 12 to to the rock-solid, cash-flush Big Ten, but the move will not come without a significant historical price.  That Nebraska throttled Kansas 20-3 is insignificant; the fact that this will likely be the final game between the two schools.  At 105 consecutive years, the Cornhuskers-Jayhawks series is the longest uninterrupted rivalry in major college football.  The two schools have played every year since 1906; Theodore Roosevelt was president — and JoePa was still in grade school — the first times these institutions met on a football field.  Yes, it wasn't one of the greatest rivalries in college football, but you still hate to see long-running series such as these fall by the expansion wayside.
The Fightin' Zooks
Minnesota 38, Illinois 35, ending the Gophers' nine-game losing streak by overcoming a ten-point, fourth-quarter deficit on the road.  Of course, that can only mean one thing…
[youtube=http://www.youtube.com/v/rm81LSKJC2k?fs=1&hl=en_US]
————————————–
BONUS TIME!!!
Quote of the Day
Steve Spurrier, when asked where this title stacked up against his others: "It's my latest."
Stat of the Day
Gene Chizik is 19-5 in his two years at Auburn.  Chizik was 5-19 in his two years at Iowa State.  Speaking of 5-19, I wonder where this loser gentleman was seated Saturday…
[youtube=http://www.youtube.com/v/E8dxvwG5BVY?fs=1&hl=en_US]