Wisconsin may have lost to TCU in the Rose Bowl on New Year's Day, but they won't be losing one of their top wideouts to the NFL.
In a posting in his Twitter account, and in addition to an apology to the Badger faithful for getting dumped by the Horned Frogs, wide receiver Nick Toon announced that he will be eschewing a shot at the NFL this year for another season in Madison.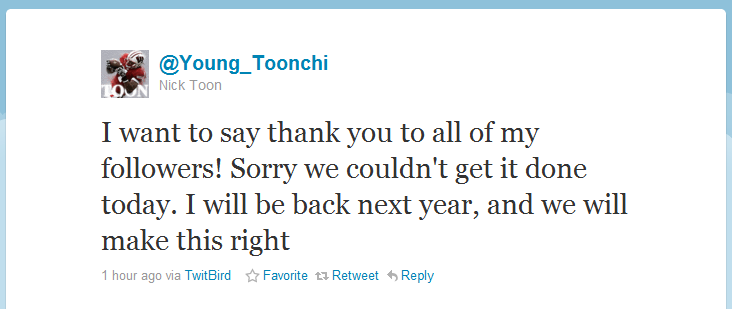 Toon was second on the Badgers with 33 receptions for 313 yards and three touchdowns.
On the other side of the NFL coin are running back John Clay and defensive lineman J.J. Watt, who are both believed to be leaning toward making themselves available for the April draft.  Watt declined to comment on his intentions after the game, while Clay said he has "to sit down and pray about it."