A suspension for receiving "impermissible benefits" will keep Terrelle Pryor out of Ohio State's first five games of the upcoming season.  Surgery and the subsequent rehab process will also sideline the Buckeyes quarterback for all of spring practice.
While an appeal to have the former reduced was unsuccessful, the latter appears to be going very, very well.
Pryor underwent surgery in January to repair torn ligaments in his left foot.  On his Twitter account Monday, Pryor informed his followers that he underwent another medical procedure a week ago today, but made sure to point out it was minor.  And that he's doing just fine, thank you very much.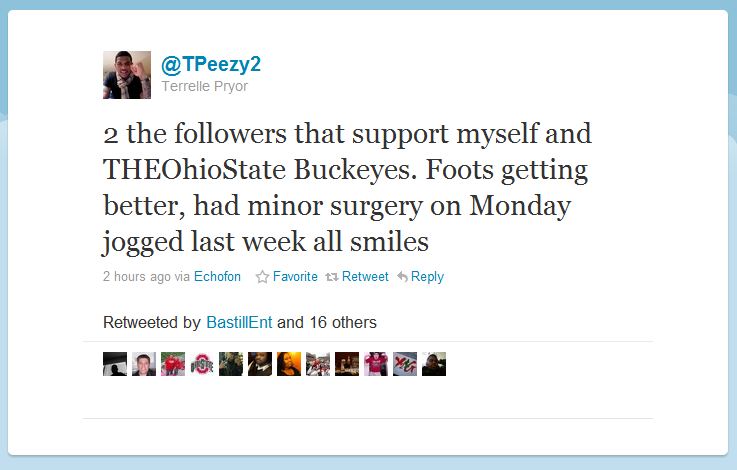 OSU spokesperson Shelly Poe told the Columbus Dispatch that the procedure was performed to remove "hardware" from his foot; we're presuming she's referring to screws inserted during the initial surgery.
In any event, Pryor appears to be well on the way to completing a successful rehab and being available for the start of summer camp in a few months.