Well, here we go again.  Strap in.
Back in March, the Orlando Sentinel's Mike Bianchi was at his trolling pot-stirring best when he broached the subject of the futures of two of the most successful college coaches this past decade.
…isn't it only a matter of time before Jim Tressel resigns at Ohio State and former Florida Gators coach Urban Meyer takes over?

I am convinced of it.
Nearly a month to the day later, another pundit has stuck his ladle into the pot and is stirring it with a violent ferocity normally reserved for creatures with troll-like features.
Beano Cook, he of the "Ron Powlus = two Heismans" embarrassment, took to the ESPN radio airwaves earlier this week and expressed very specific views on the future of The Vest at Ohio State.  Specifically, he thinks Tressel will resign and Meyer will take over his home state's most successful football program next year.  Here's a partial transcript of Beano's mini-diatribe, courtesy of Bob Hunter of the Columbus Dispatch:
"I think Ohio State has major problems and I think Jim Tressel has major problems. I've said on my Podcast. . . (that) Urban Meyer will be the coach at Ohio State in 2012. That was my prediction and I stick by that prediction. Urban Meyer will be ready to coach somewhere. He said when he was coaching Florida that there were only three schools he would ever coach at – Michigan, Ohio State and Notre Dame. I think Brian Kelly is going to do the job at Notre Dame and Michigan just hired a new coach, and I think this will be Jim Tressel's last year. I'm not saying it should be. . . . This is a mess, it isn't over yet and I think this is his last year coaching at Ohio State."

"I just think that now that it's come out that he talked about this problem with an alumnus from Jeannette, Pa., (Terrelle) Pryor's hometown about selling these jerseys and other things and he did not tell the president or athletic director. I think Ohio State will get hit by the NCAA because they were misled. The worst thing you can do with the NCAA is not tell them the truth right away and that's what happened. I think Ohio State is going to get hit. 

"I just think it's a mess. … I just think he will resign. That's my opinion. That's all. It's just a prediction and that's what we do in this business. Predict."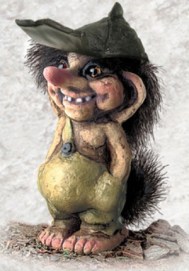 Just a couple of things stick out here, so we'll take them in order.
1.) To clarify Meyer's Michigan/Ohio State/Notre Dame coaching triumvirate Beano alluded to: in his 2008 book "Urban's Way", Meyer wrote that those three jobs were the only ones in which his wife had no power to veto.  They're not the only three schools he would ever coach at besides Florida as Beano stated.
2.) Tressel never "talked about this problem with an alumnus from Jeannette, Pa."; Tressel reportedly discussed the potential impermissible benefits received by Terrelle Pryor with the quarterback's Jeannette handler/mentor, who is not an OSU alum.
3.) Beano Cook has a podcast?!?
4.) Again, Beano Cook is the same Beano Cook who predicted that Ron Powlus would own two Heisman Trophies by the time his career in South Bend came to an end, so you can feel free to take any prediction he makes with a grain of salt the size of Andre Smith's ample cleavage.
The reality is, nobody — not Bianchi, not Beano, not anyone — knows what's going to happen with the Tressel "situation" at Ohio State, let alone who would replace him if he were to resign/be dismissed.  Thus, I'll end with the exact same thing I wrote when Bianchi's quasi-prediction surfaced last month.
We have no doubt that Meyer would jump at the opportunity if the Ohio State job came open before his battery-refreshing window closed and he gets back to the sidelines.  We just have serious doubts that, when all of the dust settles, there will be a job in Columbus to jump to whenever Meyer's ready.