Unless you've been asleep or in a medically-induced coma for the past few months, you're no doubt aware that Jim Tressel has bought himself a "little NCAA issue" thanks to lying and covering up impermissible benefits received by players on his Ohio State team.
Thanks to those issues, an enterprising Michigan fan(s) — we assume — have doled out their own hard-earned dollars and made a statement regarding the Tressel situation on a billboard on I-94 West between Ann Arbor and Detroit.
Not much set-up needed here as the whole "picture is worth a thousand words" is most definitely in play: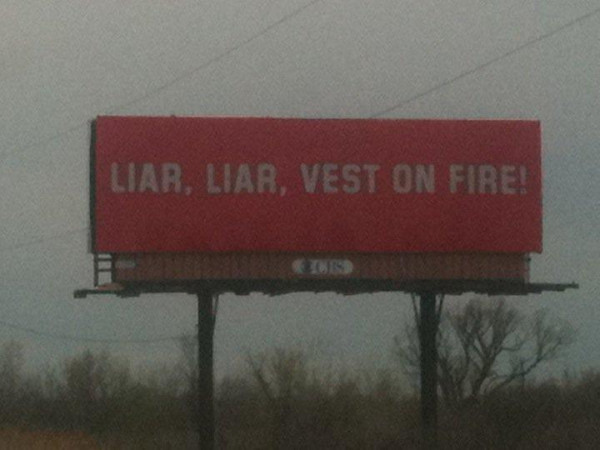 Hey, when it's been 2,717 days since you last beat your hated rival on the field, I guess you need to get your shots in wherever and whenever you can off the field.
(Tip O the Cap: the ever-lovable Kegs 'N  Eggs)