Rumored to be in the works since he left Florida in the middle of last month, Chris Dunkley has officially been welcomed into his new collegiate football home the way all the cool coaches are doing it these days — via a tweet.
Whether Dunkley will be the lone ex-Gator added and announced on the social media site still remains to be seen, however.
On his Twitter account Tuesday afternoon, USF head coach Skip Holtz said he was excited about landing Dunkley, calling him "a positive addition… to the Bulls family."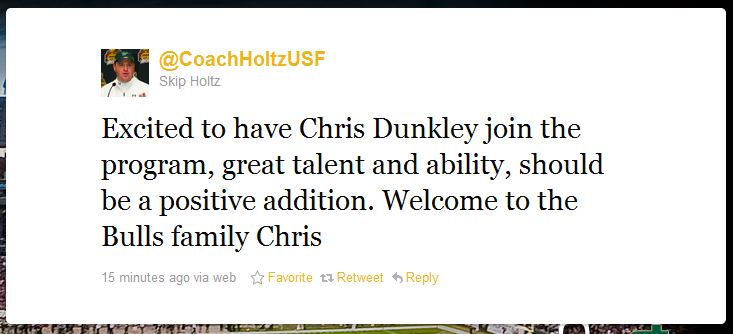 Dunkley did not see the field in 2010, due in large part to a lingering hamstring issue, and burned a redshirt his true freshman season.  After missing a portion of spring practice due to academic issues, the receiver announced on April 15 that he felt like it was "in my best interest to get a fresh start somewhere else."
The Pahokee, Fla., native was a four-star member of UF's 2010 recruiting class and was rated as the No. 9 receiver in the country by Rivals.com.
He will be forced to sit out the 2011 season in order to satisfy the NCAA's transfer rules.