We didn't have to get too far into the BCS standings before we saw our first major upsets of the college football season. Previously No. 6 Wisconsin lost a stunner to Michigan State on the now-famous "Rocket" Hail Mary while Oklahoma found themselves way behind in a home game against Texas Tech before falling just short 41-38. How do these games affect our conference power rankings this week? Find out below. 
Our Conclusion: 
1. SEC (last wk, No. 2) — The Good: I'm sorry, SEC. I don't know what I was thinking putting you at anything other than No. 1. Are we still good? I know Alabama and LSU are; each team took care of their respective business, and in convincing fashion I might add, before resting up this weekend in anticipation of the Nov. 5 OMGEPICFOOTBALLTIMENOMNOM. The Bad: Ole Miss gave up 22 points in the second half to fall just short of Houston Nutt's old employer, Arkansas. Nutt then proceeds to get a little testy over a local beat writer who wrote the Rebels would lose to the Razorbacks 49-10. "I don't read your stuff, [my players] tell me what you say," Nutt said about Neal McCready's prediction. Honestly, then why does it matter? The Ugly: As we highlighted in our Fifth Quarter, Kentucky fans have already moved on from football season. I say move them to the Big East.
2. Big 12 (last wk, No. 1) — The Good: We'll find out how good Kansas State really is in the coming weeks, but in the meantime, the Wildcats had one of the more convincing victories of the year over Kansas; Oklahoma State continues to meet every challenge thrown their way. The Bad: There's no denying that Oklahoma is talented, but the last couple weeks didn't feel like the Sooners were playing to their full potential. A 41-38 loss to Texas Tech ended OU's 39-game win streak at home. That ought to wake 'em up. The Ugly: I heart me some Paul Rhoads. That guy seriously gets his kids to play as hard as anybody in the Big 12, but things have gone south for Iowa State in a hurry. The 3-4 Cyclones still have to face Oklahoma State, Oklahoma and Kansas State. Ugh.
3. Pac-12 (last wk, No. 3) — The Good: At the rate at which Oregon can plug in players to Chip Kelly's system, I'm beginning to think that, despite my 6.4 40 time, I could actually take a stab at playing for the Ducks. Also, Stanford racked up 446 rushing yards in a 65-21 win against Washington. Yes, defense and Andrew Luck were optional. The Bad: On the other side, Washington had 430 yards of total offense. Yikes. The Ugly: Can we include, you know, everything about UCLA-Arizona? The streaker, the brawl, everything.
4. Big Ten (last wk, No. 4) — The Good: How about Sparty executing the Hail Mary tip pass to beat Wisconsin in a 37-31 classic? It was a great game to begin with, but the ending absolutely solidified it as one of the best of the season.  It never occurred to me that a Big Ten game could be so exciting and action-packed. The Bad: It's going to be interesting to see how long it takes Kevin Wilson to have a positive impact on Indiana. Right now, the Hoosiers are 1-7 and may have lost their best recruit in quarterback Gunner Kiel. Bloomington is, simply put, a tough place to win football games. The Ugly: Illinois, meet reality. I believe you've met before?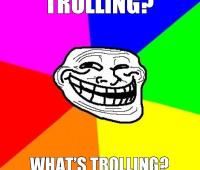 5. ACC (last wk, No. 5) — The Good: Okay, maybe Clemson is a real national title contender. If nothing else, they sure look like the best the ACC has to offer. But, undefeated season be damned, I will be waiting in shadows, trolling for any expected slip up by the Tigers. The Bad: It was a relatively quiet week in the ACC; nothing too good or too bad, but Wake Forest nearly blowing a 17-point lead to Duke isn't exactly what I'd call pretty. Speaking of which… The Ugly: Georgia Tech, meet Illinois. I believe you two have something in common?
6. Conference USA (last wk, No. 7) — The Good: Houston won't have a shot at a BCS game barring a complete meltdown in the Top 15, but the Cougars are a really good team and quarterback Case Keenum broke the NCAA record for career yards in total offense previously held by Hawaii quarterback Timmy Chang. The Bad:  What in the "Mount USA Conference" is going on with Central Florida? A preseason favorite to win the C-USA East, the Knights have fallen flat on their faces after losing to UAB… who was winless until that game. UCF is now 3-4 overall. The Ugly: Memphis needed a Tulane team that just released their coach to notch a 33-17 win. Word around the Twitter feed yesterday was that not even 1,000 people showed up to the game.
7. Big East (last wk, No. 6) — The Good: It's hard to find much, but the Cincinnati-South Florida game was an exciting one that finished in a Zach Collaros touchdown run with just 12 seconds remaining. The Bad: West Virginia was supposed to the Big East's saving grace. Then the Mountaineers went to Syracuse and got knocked around 49-23. #smh. The Ugly: Gary Nova is going to be Rutgers' starting quarterback going forward, but the freshman didn't exactly look amazing with three interceptions in a loss to Louisville.
8. Mountain West (last wk, No. 9) — The Good: Everything about TCU's 69-0 win over New Mexico was perfect. Everything. Perfect. The Bad & Ugly: Boise State got by Air Force, but it wasn't always pretty. The Broncos are still the non-AQ team to beat this year, but you have to wonder what their ceiling is in the BCS standings.
9. MAC (last wk, No. 10) —  The Good: Ball State and Eastern Michigan both deserve a ton of credit for being at 5-3 right now; they had a combined six wins last season. The Sad: Our thoughts and prayers continue to be with the family friends of the individual who was found dead in the University of Akron football stadium after an apparent suicide. What an unbelievably tragic and traumatizing event.
10. WAC (last wk, No. 8) —  The Good: Sonny Dykes has found a way to win a few games at Louisiana Tech, and with a true freshman quarterback no less. The Bad & Ugly: I'm not sure what's up in Fresno, but the Bulldogs haven't quite been what they used to be sitting at 3-5 after a loss to Nevada.
11. Sun Belt (last wk, No. 11) — The Good: With a 38-21 win over Louisiana-Monroe, North Texas (aw, come on, you know I had to) is 3-1 at home this season. That's as many home wins as the Mean Green had in the entire Todd Dodge era. The Bad: After winning their first three games, Florida International has now lost three of their last four. The Ugly: Sticking in the Sunshine State, Florida Atlantic is absolutely dreadful at 0-7.