Going to be honest with y'all. Halloween might be — and by "might be", I mean "is" — my favorite holiday over Christmas. There's just something about horror movies, haunted houses and girls dressed up like scantily-clad bunny rabbits that genuinely speaks to me. 
Sue me. 
Anyway, conference rankings are getting a bit of a makeover this week in honor of this timeless holiday. Want to see how your team's conference ranked, or what horror movie they are? Check 'em out below.
Our Conclusion: 
SEC ("Nightmare on Elm Street")  — If you're an non-conference opponent, rest assured that SEC football will haunt you even in your dreams — unless you're Boise State, of course. College football's most competitive conference takes all sorts of forms, all of them terrifying in their own way. Whether it's getting picked off by LSU's Tyrann Matheiu, or run over by Trent Richardson, the SEC is a master in football pwnage. Oh, and Nick Saban's birthday is on Halloween. Um, happy birthday Nick? Here's your birthday song:
[youtube=http://www.youtube.com/watch?v=rrSiIqCpxB8&w=490]
———–
Big 12 ("Halloween") — Just when you think the Big 12 is dead, it rises eerily back to life — at least for the next six years, anyway. Getting on to football, Oklahoma State and Oklahoma are serious BCS title contenders and Kansas State has been one of the best stories of the first nine weeks this season. The biggest disappointment? Texas A&M with three second-half collapses. But, like Michael Myers, can the Aggies rise from the dead again?————
Big Ten ("Friday the 13th") — chh chh chh … ca ca ca … what better way to celebrate the gore-filled movies at Camp Crystal Lake than with the football conference of the Great Lakes? The Big Ten, like our good friend Jason Vorhees, has actually gotten stronger over the years with the addition of Nebraska (still waiting on ya, Notre Dame). So far, the Cornhuskers have made a positive impact on the Big Ten's reputation. Now, if only Wisconsin could get out of their funk ASAP.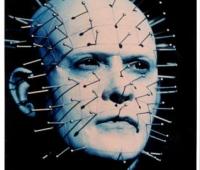 Pac-12 ("Hellraiser") — The Pac-12 finally got back into the national championship picture last year when Oregon went undefeated before losing to Auburn in a low-scoring game (at least by Oregon's units of measurement, which are push-ups) in Phoenix. Can the Pac-12 make it back with Stanford? The Cardinal passed their first major test of the season on the road against USC, and another big one awaits them against the Ducks. Will one of the best academic institutions be the best team in college football? That'd raise some hell.——
ACC ("Jaws") — There's nothing supernatural about the ACC, but every so often, it'll jump out when you least expect it and scare the bejesus outta ya. For much of the season, Clemson looked like the conference's best chance to get into the BCS title game. That boat started sinking when it lost to Georgia Tech this past weekend. Outside of the Tigers, the ACC is filled with plenty of mediocre teams. They're going to need a bigger boat to fit 'em all in.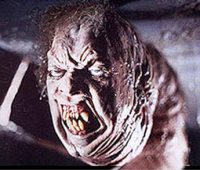 Conference USA ("The Thing") — What exactly is Conference USA? Two teams — Houston and Southern Miss — made the BCS' latest Top 25. So, is it a BCS conference? Not quite. Is it a football-only conference? Sort of; it's meshing with the Mountain West beginning next year for a football-only alliance, but the conference still sponsors other sports. However you classify it, it's an offensive league and Houston's 73 points against Rice are enough to cause any defensive coordinator to have nightmares.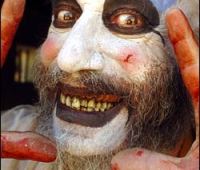 Big East ("The Devil's Rejects") — If you've followed conference realignment at all over the past several weeks, this shouldn't come as a shock at all. One of the most disturbing movies I've ever seen, "The Devil's Rejects" encompasses everything that is wrong about Big East football right now. Which is everything.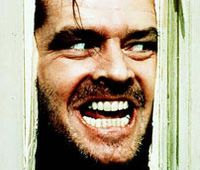 Mountain West ("The Shining") — All work and no play makes Mountain West commissioner Craig Thompson a dull boy. Thompson has done just about everything in his power to get the Mountain West to become a BCS-caliber conference. But right as the MWC picked up the top half of the WAC, TCU bolted to the Big East (and then to the Big 12) and BYU went independent. Thompson has to feel trapped in a college football landscape that feels very much like an old hotel snowed in for the winter. That's not even to mention that the team's marquee program, Boise State, could go undefeated and still not get into the title game.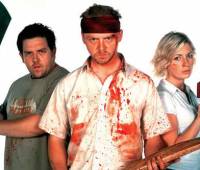 WAC ("Shaun of the Dead") — At this point, the WAC seems like more of a parody of a football conference than anything else. Boise State has already departed for the MWC and Fresno State, Hawaii and Nevada are all on their way. We're not quite sure a coupla 1-AA replacements are going to fill the void there.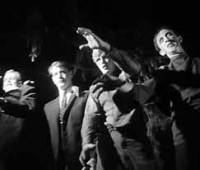 MAC ("Night of the Living Dead") — Ah, that's more like it. A classic. In retrospect, it's not overly scary, but you can appreciate the timelessness. The MAC may not be competing for BCS championships, but they still put plenty of guys in the NFL and are a throwback to more original times.
Sun Belt ("The Exorcist") — I'm not sure what this is the Sun Belt calls "football", but it needs to be expelled from Division 1-A immediately. Holy water; an old priest and a young priest; get me whatever will work to get me this sweet, innocent conference to stop spewing and spitting out bad football.