Uh.  Oh.
KOMU-TV is reporting that Missouri head coach Gary Pinkel was arrested late Wednesday night by Boone County sheriff's and charged with driving while intoxicated.  Pinkel was pulled over in Columbia at shortly after 11 p.m. ET for what the television station described as lanes violations.
He was released from the Boone County Jail after posting a $500 bond.  This was his first offense according to the Boone County Sheriff's website.
The school has yet to comment on their head coach's arrest.  The 5-5 Tigers play a home game against Texas Tech this weekend, although Pinkel's own precedent suggests he shouldn't be on the sidelines coaching his team.
In August of 2010, Missouri players Will Ebner and Beau Brinkley were charged with DWIs and were suspended by Pinkel for the first two games of the season.  Certainly the head coach should be held to a higher standard than his players, right?
UPDATED 10:52 p.m. ET: For those curious, below is Pinkel's mugshot, courtesy of a very kind reader who I suspect is a very fervent Kansas Jayhawk fan based on the number of times the acronyms "LOL" and "LMAO" were used in the email.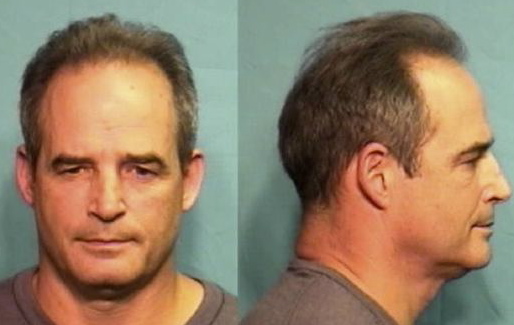 UPDATED 11:41 p.m. ET: Pinkel and athletic director Mike Alden have released statements addressing the arrest. You can read them by clicking HERE.