Last week, Wisconsin coach Bret Bielema said the Badgers would be sporting ever-so-slightly altered uniforms for the 2012 Rose Bowl against Oregon. As it turned out, "slightly" meant rose petal designs drawn into the numbers of UW's jersey.
While that's hardly a radical move — you're not going to find Wisconsin tampering too much with tradition — Oregon has once again come up with a new design for the Rose Bowl that looks like it was inspired by government-classified cases in Area 51.
Or too many sci-fi movies.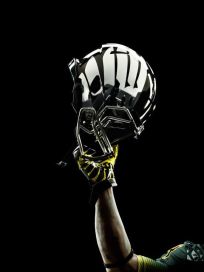 ——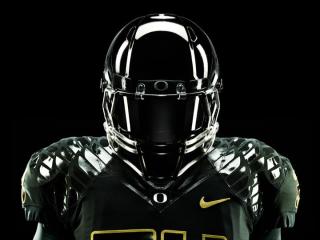 —–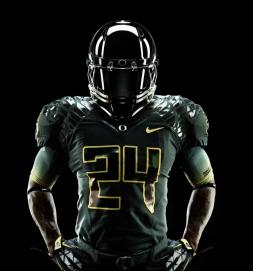 —-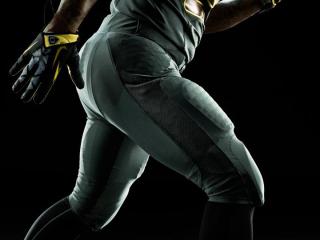 —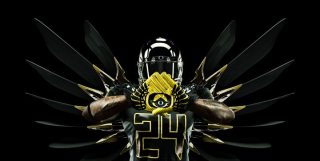 You can also see the entire gallery by clicking HERE for Nike's Facebook Page. Personally, I like just about everything Oregon puts out with the threads. Perhaps it's a generational thing, though.