Even as Robert Griffin III is in the process of showing the NFL world what college football fans already knew, the former Baylor quarterback has landed one final honor from his electrifying stint at the non-professional level.
EA Sports announced via a press release Monday morning that the 2011 Heisman Trophy winner will be featured on the cover of NCAA Football 13.  The popular game will go on sale in stores nation-wide July 10.
Courtesy of Dan Patrick Show executive producer Paul Pabst, here's a sneak peek of what the cover will look like: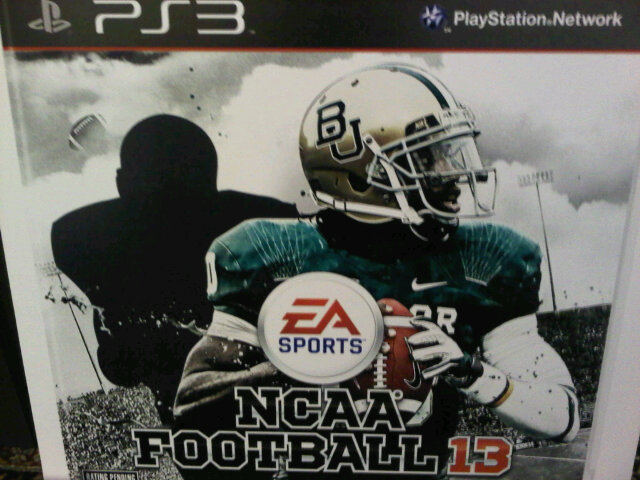 It won't be a solo cover, however, as the shadow in the photo suggests.
In addition to Griffin, the release states, a fellow Heisman Trophy winner will appear on the cover of NCAA Football 13 based on a fan vote.  Beginning March 12, fans can log on to the EA Sports NCAA Football Facebook page to vote for one of eight Heisman Trophy winners to accompany Griffin on the cover of NCAA Football 13: former USC running back Marcus Allen, former Boston College quarterback Doug Flutie, former Ohio State running back Eddie George, former Michigan wide receiver Desmond Howard, former Oklahoma State running back Barry Sanders, former Georgia running back Herschel Walker, former Florida State quarterback Charlie Ward and former Houston quarterback Andre Ware.