Yes, today is April 1, the day in which otherwise sane, rational people decide to scare the hell out of those around them via pranks and/or fibs and/or outright half-truths.
Michigan starting linebacker Kenny Demens decided to become one of those people, and he set the heartbeats of Wolverine Nation racing — or outright stopping it, depending on your gullibility level — with a series of tweets posted to his Twitter account very early Sunday morning.
"Out for the season with a hand injury. Hope all uofm still support the maize & blue," Demens wrote. "Wish it was a joke. Y'all see the proof."
Demens proceeded to provide photographic proof of what would have been a significant hit to the Wolverines' defense: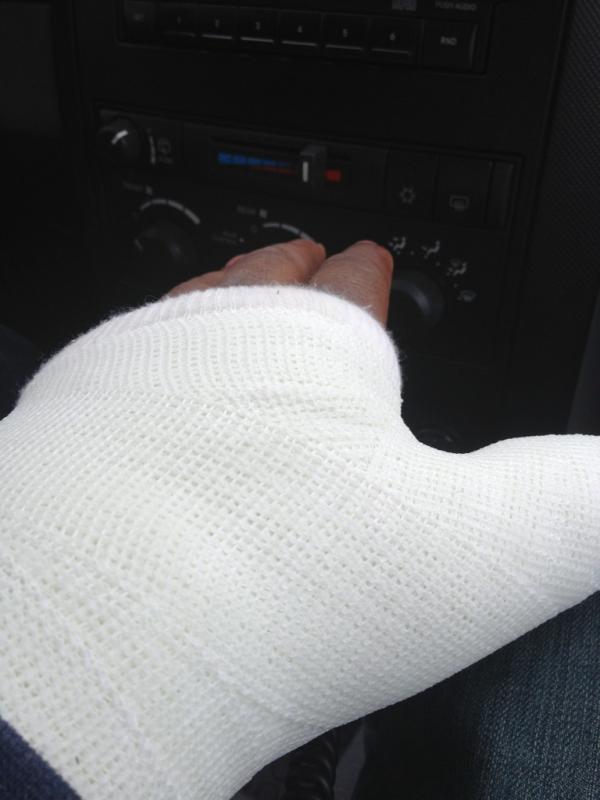 .
While the cast is very much real — we think — Demens' Twitter prognosis was not exactly the truth, the whole truth and nothing but the truth.
"Ok…April Fools everyone. I'm not out for the season…only in a cast for a couple of weeks!!" Demens wrote a couple hours after the initial dire tweet.
It's unclear how Deemens sustained the injury or what specifically is wrong with his left hand.  Or if it will cost him any spring practice time.
Demens started all 13 games at middle linebacker last season, leading the Wolverines in tackles (94) and finishing sixth in tackles for loss (five) and tied for fifth in sacks (three). He's started a total of 20 games the past two seasons.