Many a time, the phrase "a picture is worth a thousand words" is more than sufficient.
This is one of those times where the picture may actually be waaay undervalued, word-wise.
The only relevant written information you need for this post: John Jenkins is a 6-3, 351-pound mountain of a defensive lineman for the Georgia Bulldogs.  Suffice to say, Jenkins could — and probably does — snack on mere mortals such as myself, you and, for example, Tavarres King between conditioning workouts.
King, you see, is Jenkins' UGA teammates, and a wide receiver who might not be long for this world after posting the following photo, taken in the players' lounge, on his very public Twitter account with the comment "Y'all ever seem anything like this!?"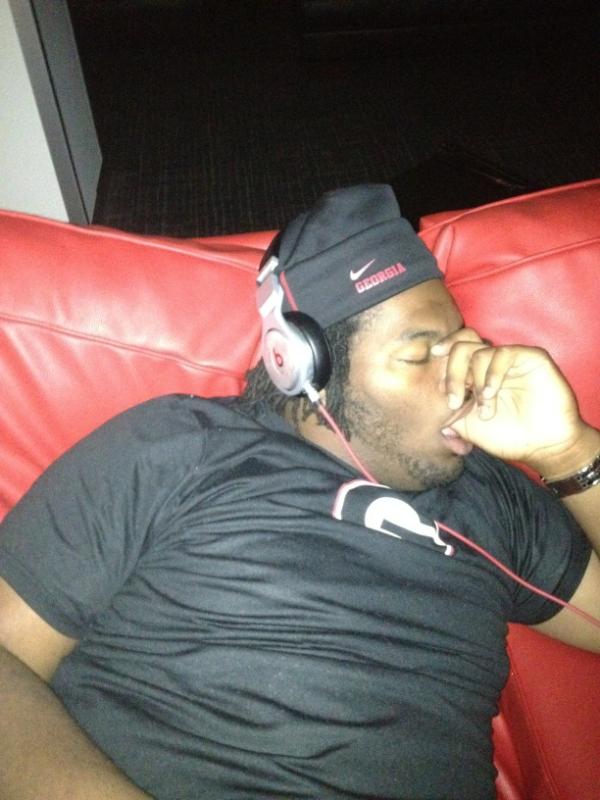 Godspeed, Mr. King.  Godspeed.
(Tip O' the Cap: EDSBS)