Well, if Penn State can even think about tweaking its iconic uniforms, why not the equally iconic duds worn by Nebraska?
The school and adidas unveiled today, the release states, "new TECHFIT football uniforms the Cornhuskers will wear on September 29, 2012 when they host the University of Wisconsin Badgers at Memorial Stadium."  The release went on to state that "[t]his marquee contest is adidas' first Unrivaled Game, an annual matchup of top adidas programs.  This year's Unrivaled Game featuring the Cornhuskers and Badgers is themed 'The Quick and the Red.'"
As to the look, the release describes it as thus:
The Cornhuskers' new adidas TECHFIT football uniform celebrates the school's rich football heritage with a modern update and highlights the history of the Nebraska "N."  The uniform is head-to-toe red and showcases a bold black "N" on the chest, player numbers above the heart and black stripes on the jersey shoulders and side of pants.  The team's black adidas TECHFIT compression base layer features a tonal letter "N" on the sleeves to complete the look.
Nebraska's black helmet honors the program's Blackshirts legacy and features a red stripe and block "N."  The Cornhuskers' adizero Smoke gloves feature the "N" logo and the team's reflective black adizero cleats combined with the red -plated bottom will bring a bright and exciting look to Nebraska's footwear during their Homecoming night game.
And, to be honest, it's hard to argue that the game of college football needs more reflective cleats as night games in and of themselves are not nearly exciting enough.
[/eyeroll]
Anyway, below are a couple of pics of the new uniforms, as well as the YouTube video sent out by the school…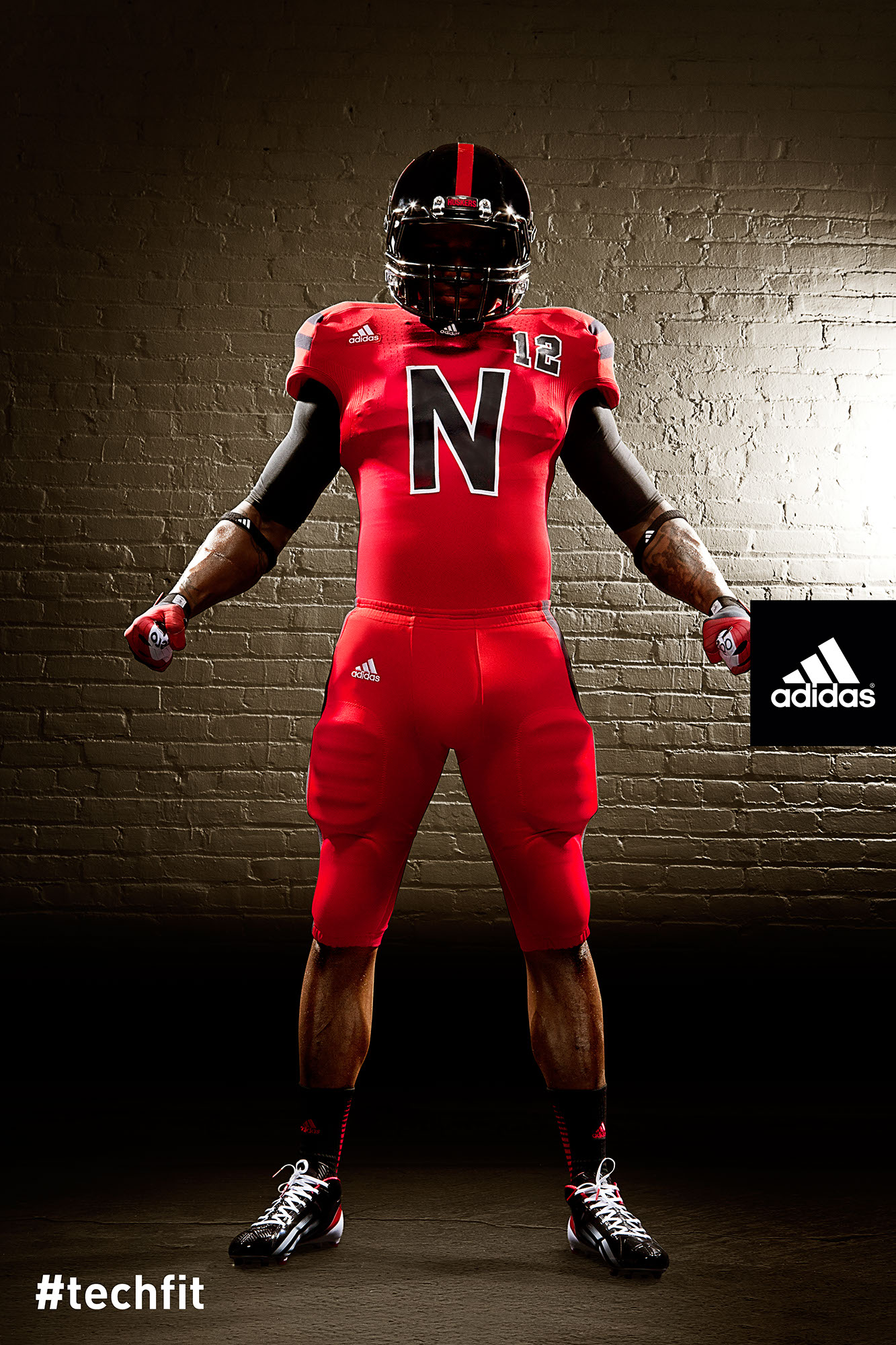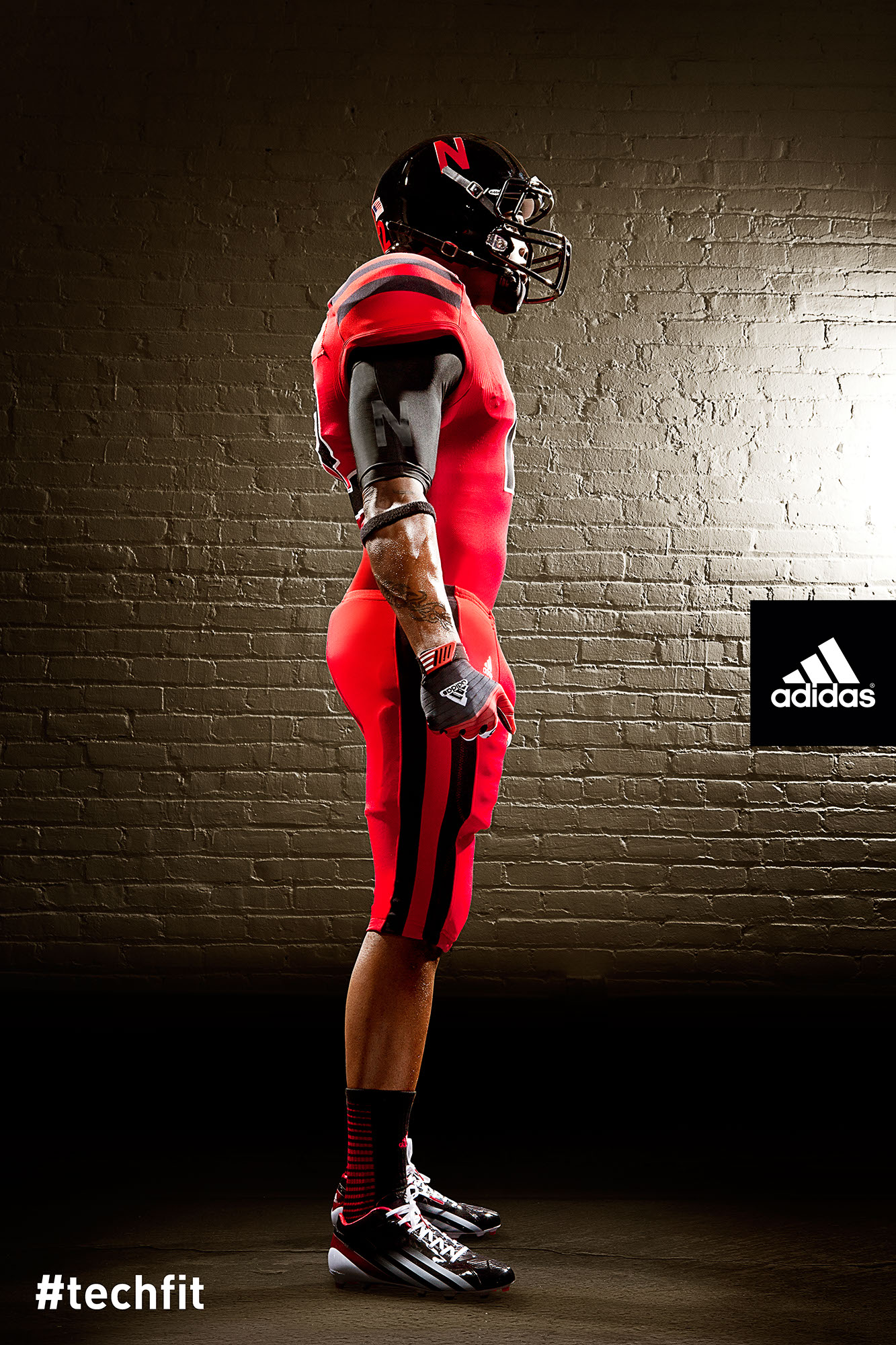 [youtube=http://www.youtube.com/watch?v=tI_TI23HcoM&feature=player_detailpage]