With the end of the regular season fast approaching — I really wish someone would explain to me like I'm five years old where the hell the 2012 football season has gone — and with a handful of dismissals already executed, it means one very important thing for fans looking for a new direction for their football program: the spinning of the annual coaching carousel will begin in earnest and will not stop until the calendar has flipped from 2012 to 2013.
Below is a chart that will be updated as events warrant in order to keep you abreast of all of the moves made during the 2012-13 version of the Coaching Killing Fields.
One final note: names will not be added until their dismissals/resignations/retirements have been confirmed by the respective schools.  Thanks in advance for your continued cooperation in this matter.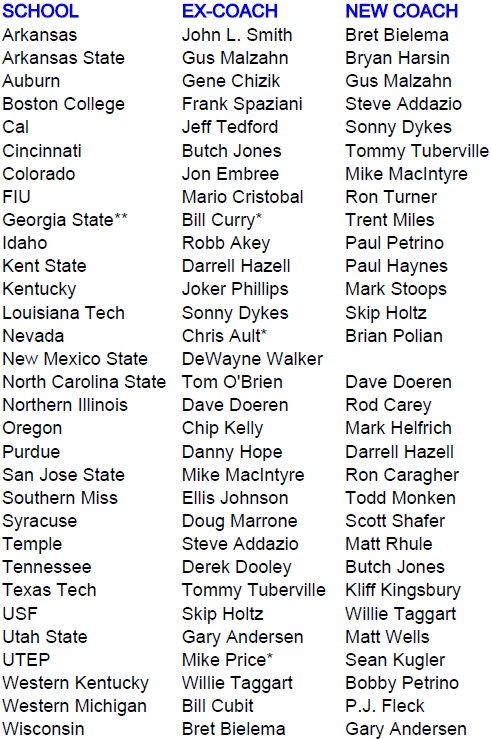 *Retired
**Moving from FCS to FBS in 2013