In a piece that appeared on the website's student newspaper posted Friday, the Daily Reveille asked several players on the LSU football team how accepting they would be if there were an openly gay player on the roster.  The attitudes of most of the players when it came to that question can be summed up by the words of quarterback Stephen Rivers.
"If he can play for LSU, he will play for LSU," the sophomore told the paper.
Notice we said "most," though.  When asked about a gay man being a member of the Tigers, running back Alfred Blue, well, went here:
"Football is supposed to be this violent sport — this aggressive sport that grown men are supposed to play. Ain't no little boys out here between them lines. So if you gay, we look at you as a sissy. You know? Like, how you going to say you can do what we do and you want a man?"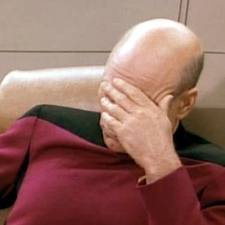 In response to the quotes, LSU has issued a statement on behalf of Blue in an attempt to cram the homophobic toothpaste back in the tube.
"I understand that my comments may have sounded insensitive to those who read the Reveille article on Friday," the player's statement began. "I in no way meant to belittle any person's way of life and feel that everyone deserves a chance to become whatever they want to be.  One of my comments that was left out of Friday's article shows this. I told the reporter that if any person can help to contribute to the team, then that is the bottom line.
"I apologize if anyone was hurt by my comments and also to everyone that I may have let down."
While there appears to be some significant momentum toward a homosexual football player stepping out of the closet, Blue's comments make it perfectly clear that such a development would be the first step of what will likely be a long road to acceptance inside the locker room.