Forget about what the record books or the Internets or even your own eyes may have told you.
Alabama did not beat Georgia in one of the most thrilling SEC championship games ever early last December in the Georgia Dome. Just forget about it; it was merely a mirage.
How, exactly, do we know this? Allow former Florida State and current Oakland Raider offensive lineman Menelik Watson to explain via a photo posted to his Twitter account: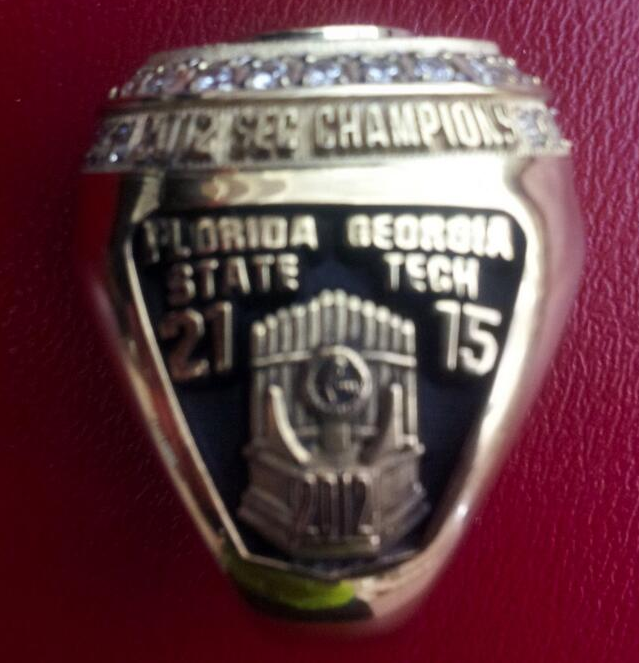 How both FSU and Georgia Tech managed to move from the ACC to the SEC so far under the radar that it goes back to last season is unknown.
Regardless, congratulations to the 2012 SEC champion Florida State Seminoles.
ROLL DAMN 'NOLES!!!
UPDATED 9:24 p.m. ET: Apparently, and shockingly, this was just a big mistake. "The ring @MenelikWatson71 received seems to be an isolated mistake by the company. He will get a replacement," the school wrote on its football Twitter account.