After a month or more of speculation, the long wait for official word on a future series between programs from the ACC and SEC is finally, thankfully over.
Syracuse confirmed via a release Wednesday that it will play a future home-and-home series against LSU.  The Orange will host the Tigers Sept. 26, 2015, in the Carrier Dome, while 'Cuse gets the "pleasure" of traveling to Death Valley to face the Bayou Bengals Sept. 9, 2017.
"We are thrilled to enter into this home-and-home agreement with a premiere program like LSU. Student-athletes come to Syracuse to play on the biggest stage possible, and this gives our coaches and young men the chance to battle one of the standard-bearers of the SEC on our home turf," said athletic director Dr. Daryl Gross in a statement. "It is a complicated process to arrange games of this magnitude, and I couldn't be happier for our fans and for all who will be involved in this upcoming series."
The two football programs have never met during the regular season, but have squared off twice in the postseason. The first meeting came in the 1965 Sugar Bowl (LSU, 13-10) and the second and last came in the 1989 Hall of Fame Bowl (Syracuse, 23-10).
And, while I'm here, Syracuse introduced some new uniforms this afternoon as well.  So, instead of wasting any additional space on uniform news, here they are. Enjoy: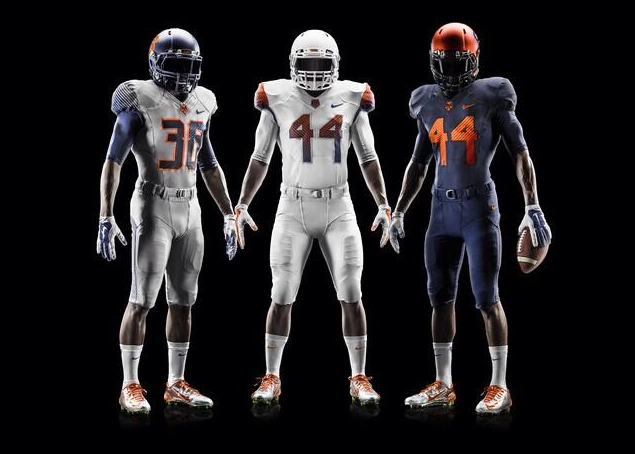 (Program photo credit: Allstate Sugar Bowl)