If you are a USC fan and have the money, this coming season you'll be able to get about as close to your beloved Trojans without having to put on a pair of shoulder pads and a helmet.
Friday, USC announced a new, rather unique seating initiative: "Several enhancements to the fan experience at USC home football games–on-field suites and premium clubs located on the field and outside the Peristyle–will be introduced at the Coliseum in the upcoming 2014 season through a partnership between the USC athletic department and Legends, a global leader in hospitality and client services."
The field suites — 10 of them, seating 16 individuals apiece — will be located just a few yards behind the east end zone of the Coliseum.  Don't believe me?  Take a gander at an artist's rendering of what the seating will look like: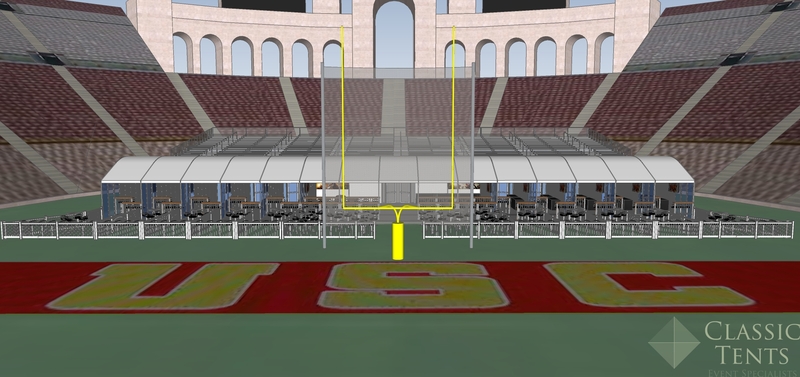 The lone detail missing from the school's release is the cost.  I'm no economist, but I would assume they would tend to lean toward the pricey side.
Still, it's a unique — and pretty damn cool — idea, one that other programs, if they have the room at their respective stadiums, might copy as football programs all across the country look for ways to boost attendance — and revenues.