Four days after being a trophy tease, the new system for determining a champion in college football has unveiled its new hardware.
At a press conference Monday morning, the newly-minted College Football Playoff revealed the new trophy for college football's national champion at the FBS level.  The CFP is a four-team tournament that will first be played following the conclusion of the 2014 regular season, with a pair of semifinal games preceding the national championship game.
While the new trophy is no crystal football, it's actually a pretty good-looking piece of hardware as far as trophies go.  Take a gander below: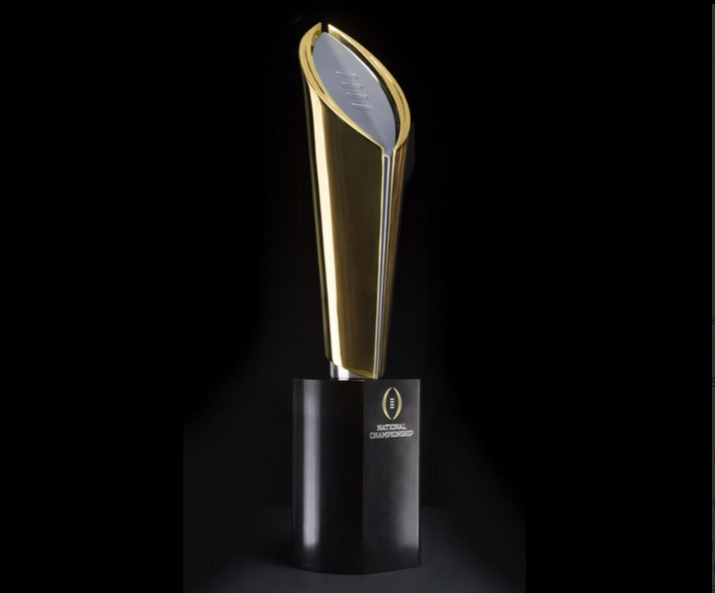 CFP executive director Bill Hancock stated "we wanted something that could be hoisted" by the winning team. The trophy weighs in at 35 pounds — by comparison, the old crystal football sans the stand weighed eight pounds — and is made of 24-carat gold, bronze and stainless steel.