This has not been a very good last 7-10 days for the USC football program.
Late last week athletic director Pat Haden was hospitalized twice for undisclosed medical reasons.  Then, senior captain Josh Shaw turned from hero to fabricator in less than 48 hours, with his future on the team in limbo.  Now?  Some ugly and startling accusations are hurtling out of the Land of Troy.
Head coach Steve Sarkisian confirmed to the local writers covering the team that Anthony Brown has decided to quit the football team.  Prior to that, the senior running back — he had recently been moved from cornerback in a switch he requested — went on Instagram and, well, went here: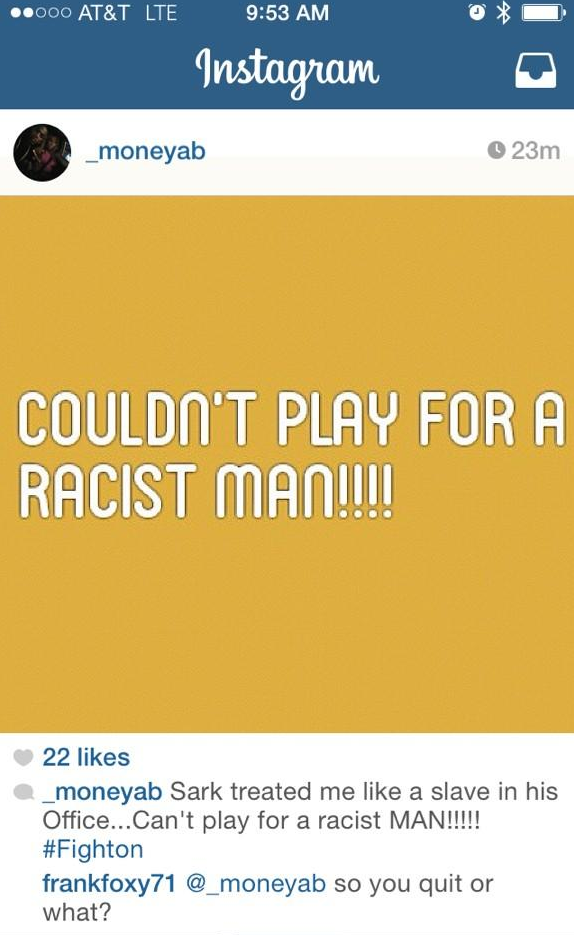 That social media post appeared to be the impetus for Sarkisian's announcement.  From Scout.com:
Sark said he was "shocked" at these allegations, called them "ridiculous" and welcomed us to talk to anyone in or around the program and they would tell us that it simply wasn't true.

Sark said they tried to accommodate Brown, moving him to running back. He was unfortunately hurt but Sark said they still tried to get him to stay on the team. Sark felt he could help the team. Brown refused, quit the team then posted the following on Facebook:

"Couldn't play for a racist man!!!!!!!!!!!
#FightOn"
Sarkisian is getting set to enter his first season as USC's head coach and hasn't even coached a game, yet he's already seen two messy situations that need cleaning.
Already, though, his players are jumping to their head coach's defense via Twitter.