Not too long ago we mentioned Coastal Carolina's plans to install a new artificial turf in their football stadium. The rising FCS power has decided to go with a non-traditional field color, adopting a teal playing surface instead of a regular green field. Teal is one of the school's official colors.
The installation of that new field is underway, and there are photos to prove it. No need to adjust your monitors. This is the real color of the field. You can see the end zone is a different color entirely, and I am unsure what the official name of the color is. The end zone will have "Coastal" painted in it, along with the team logo. The team logo will also be featured on the 50-yard line when the field installation is complete.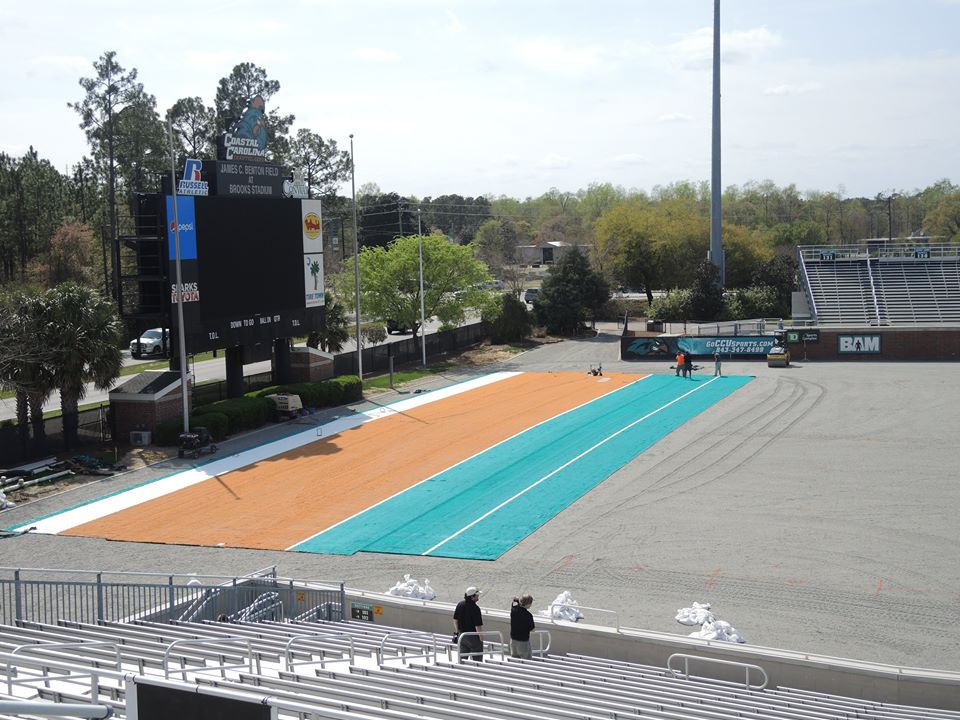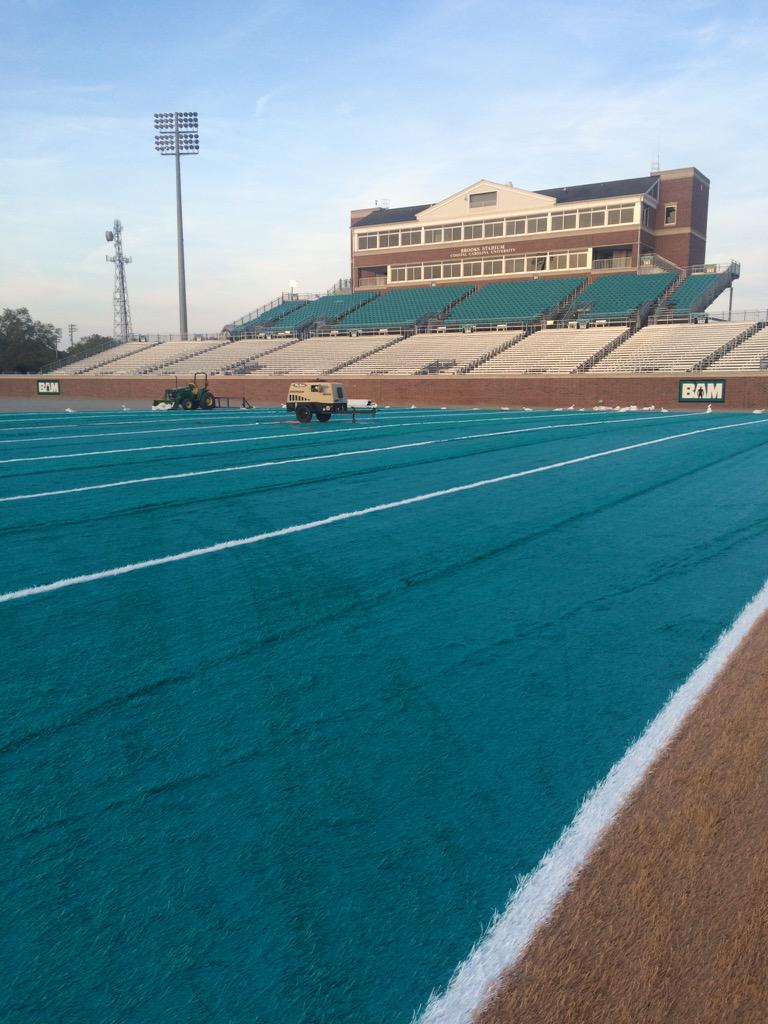 This looks like it will be pretty sharp once completed, and it is still far better than Eastern Michigan's concrete playing field.
Helmet sticker to Reddit for the shared photos.