Every uniform has to have a story these days.
To those within the uniform industry, it's not enough to come out and say, "We designed new uniforms for Program X because they wanted some new uniforms and, let's be honest, they could use a merchandising bump. Why'd we pick this design? Oh, well, we thought it looked good."
No, uniforms have to be sleek and functional. They have to honor the past while attacking the future. They have to reflect said team's values and style of play. They're not uniforms, but walking, sprinting brand testimonials.
Aggravating at this trend may be, one doesn't have to jump through many mental hoops to find a theme for a Michigan State alternative uniform. "They're the Spartans, so, yeah, let's go with that." According to Nike p.r. director Heidi Burgett, these new kits are inspired by "Spartan shields & the phalanx battle formation."
In an unveiling leading into this weekend's spring game, Michigan State unveiled new uniforms inspired by the Spartans of old. And, to be honest, they're not half bad.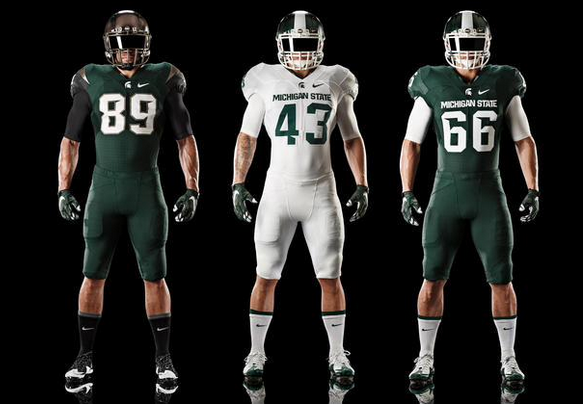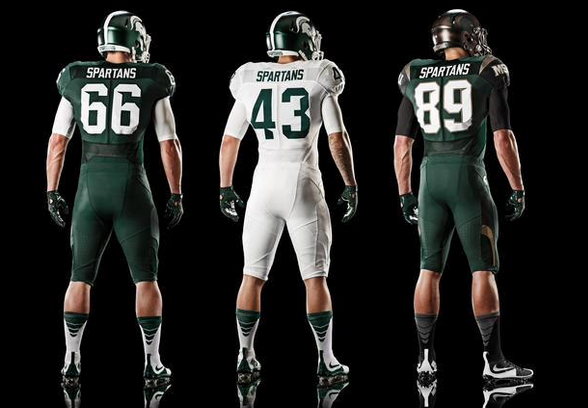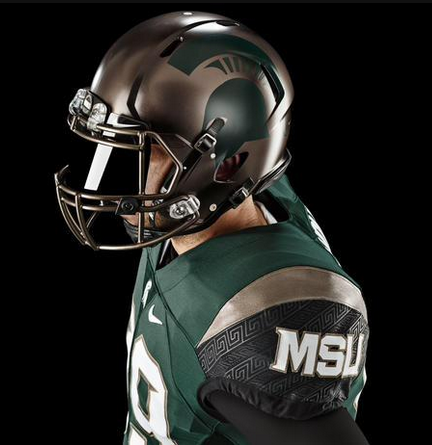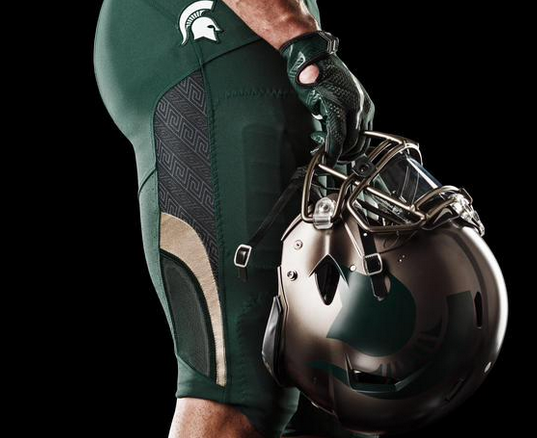 (Photos via @heidiburgett)