It is Friday afternoon, which tends to mean things can get a little slow as we head into the weekend. Fortunately, North Dakota State decided to have a little fun and make some people smile* with this photo of its four national championship trophies going for a Friday drive.
Judging by this photo, seen on the North Dakota State Facebook page, the national championship trophies are practicing safety first by wearing their respective seatbelts.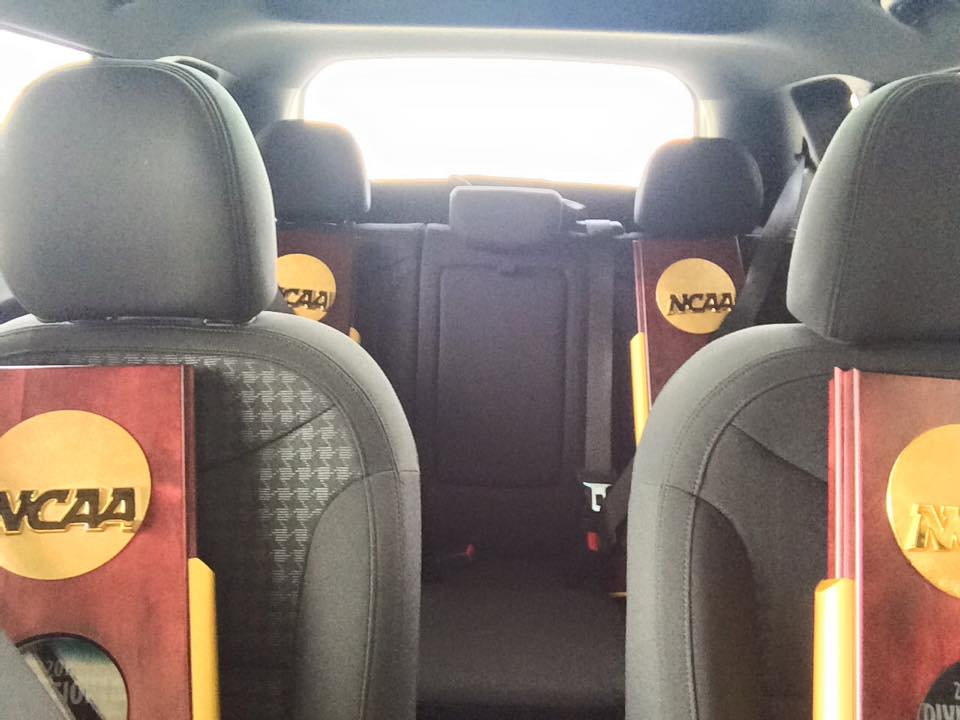 North Dakota State won the 2014 Division 1 championship by defeating Illinois State. The previous year the Bison defeated Towson for the national title, and the previous two years saw North Dakota State beat Sam Houston State for the championship. North Dakota State's championship drive will continue this season as the Bison will likely be the team to beat once again in the land of the FCS. North Dakota State will not play any FBS opponents in 2015, but a trip to Iowa is on the schedule for 2016. The 2015 season will kick off against Montana on August 29 in Missoula, Montana.
* With the possible exception of fans of Sam Houston State, Towson and Illinois State. Apologies to you.
Helmet sticker to Reddit.