Cue up the sure-to-be-hot takes about Ohio State quarterback Cardale Jones, because surely somebody is going to find no humor in his little May 1 joke on Twitter.
Jones, who guided Ohio State to a magical postseason run to a Big Ten and national championship, took to Twitter Friday afternoon to announce he was transferring to Akron to get a fresh start. This naturally raised an few eyebrows around the college and pro scouting world, but could he possibly have been serious? No disrespect to Akron, but a championship quarterback like Jones is not at all likely to transfer to an in-state MAC program when his stock is as high as it currently is.
Of course Jones was not serious. In fact, he tried to start a new holiday in the process.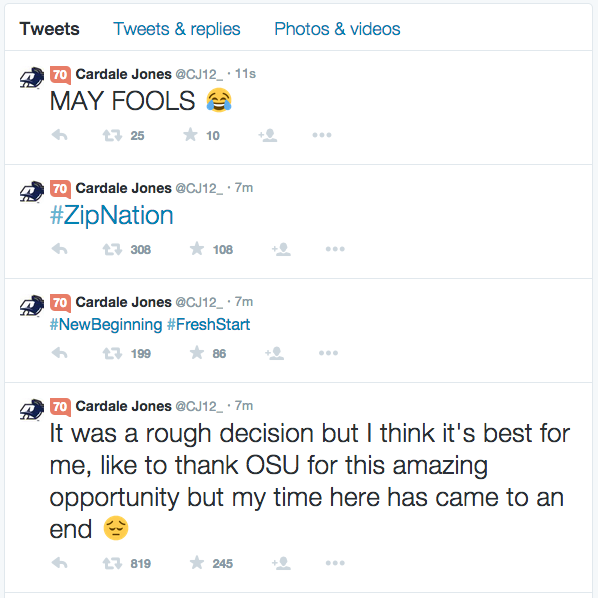 Extra credit to Jones for going the extra yard to switch his Twitter avatar to the Akron logo.