Oregon, the kings and true innovators of the college football uniform world, will be suiting up in a unique look Saturday afternoon for the spring game. The Ducks, closing out spring practices a tad later than most, will be playing the spring game in uniforms specifically designed to honor the military. As you might expect, these Oregon uniforms have a unique spin on the tribute, and it looks awesome.
The uniforms, designed by Nike of course, salute those in the U.S. Armed Forces that have served to protect the state of Oregon. The features, as explained by Oregon;
The familiar "Salute The Day" neck patch features the silhouette of the Ducks' Autzen Stadium with blue, red and silver chrome.
The left sleeve patch reflects the form of a traditional service ribbon, and showcases the Ducks' 2015 season opponent school colors in order of game schedule. The 12-pointed star within the ribbons represents the Pac-12 Conference teams.
An embroidered American flag appears on the right shoulder of the home and away jersey. The reverse side flag reflects the same placement on U.S. Armed Forces uniforms with the star field facing forward.
The phrase "Land of the Free and Home of the Brave" is embroidered inside the back of the neck.
OK, but how do they look? Pretty sweet.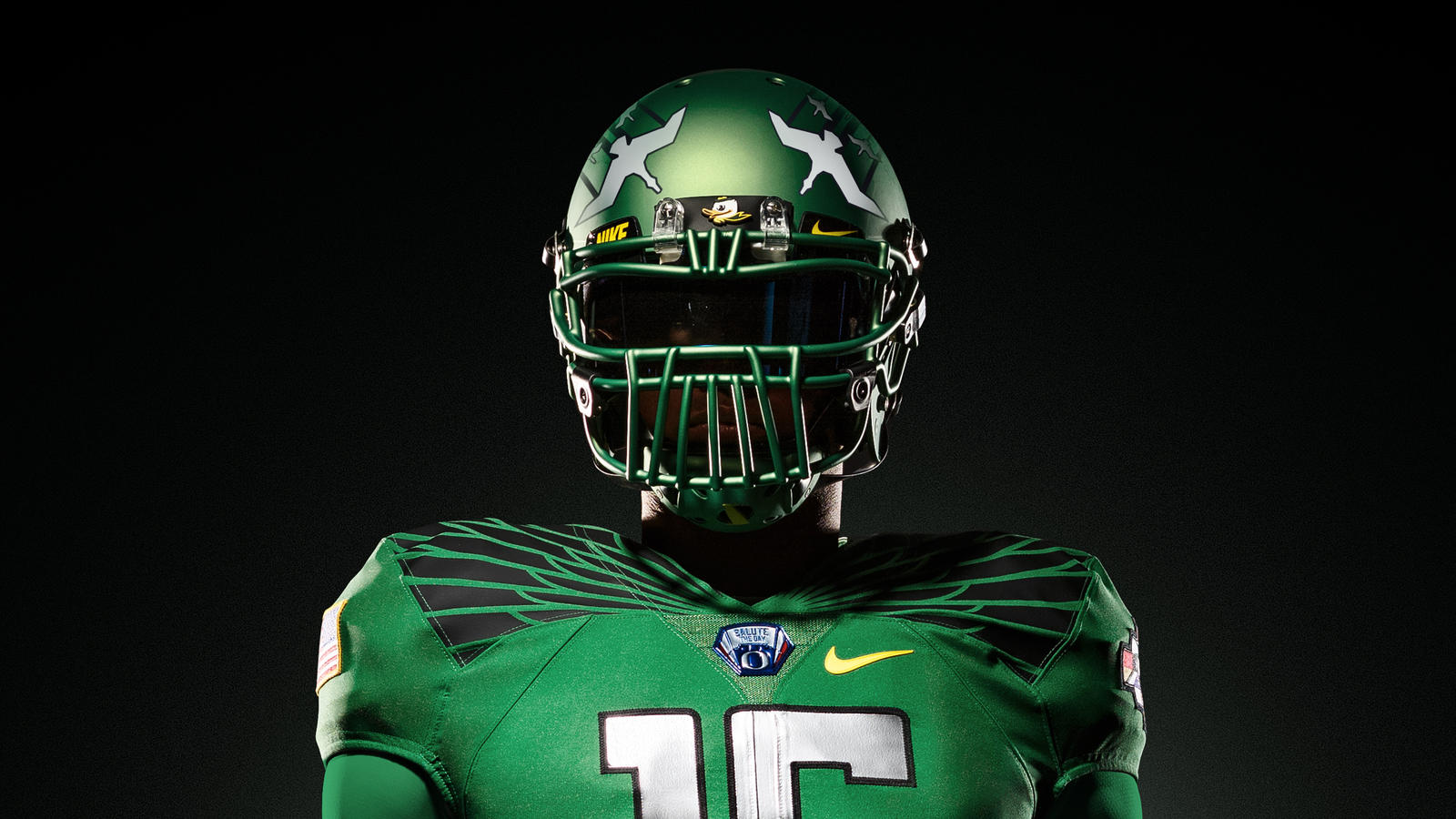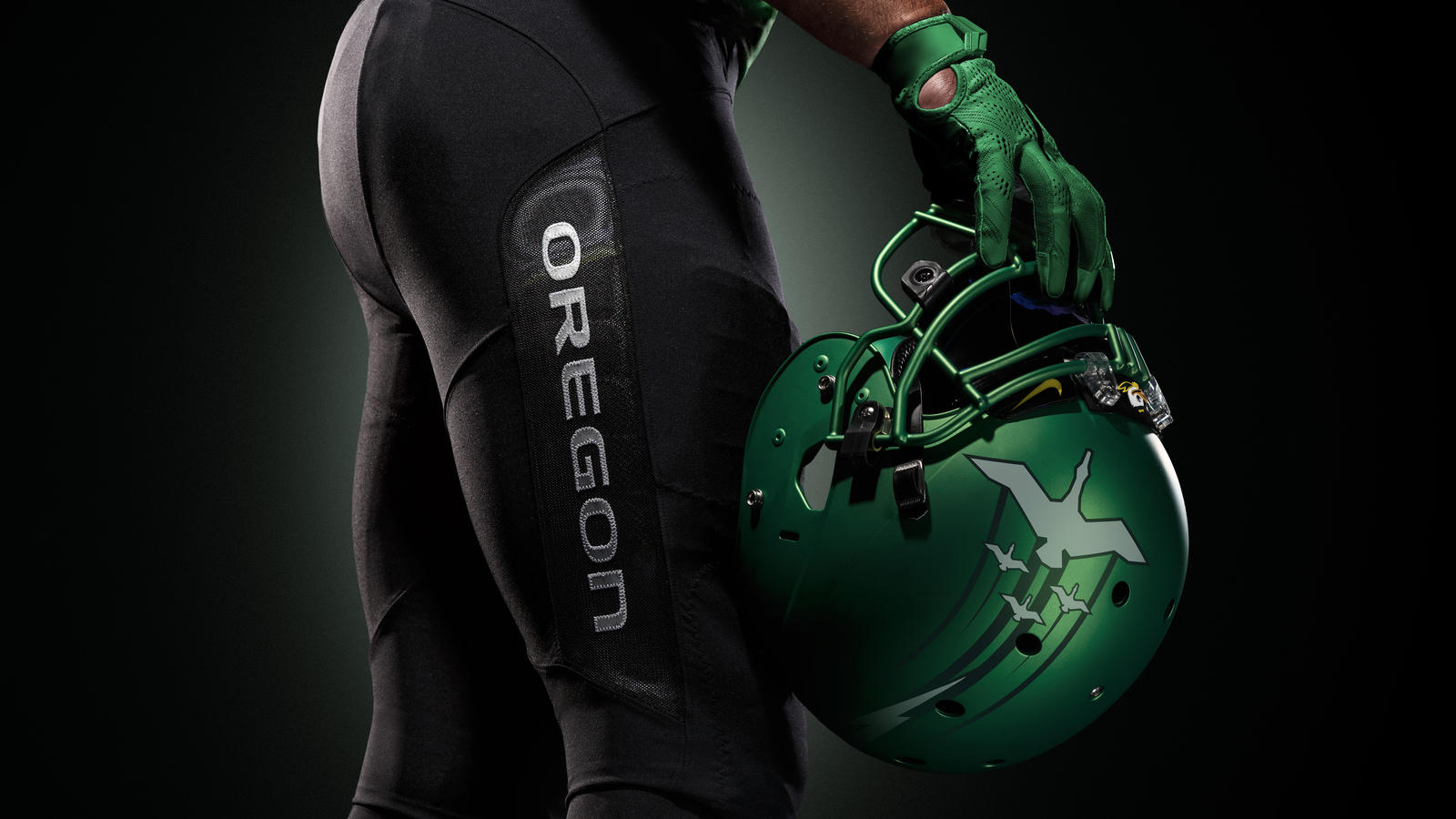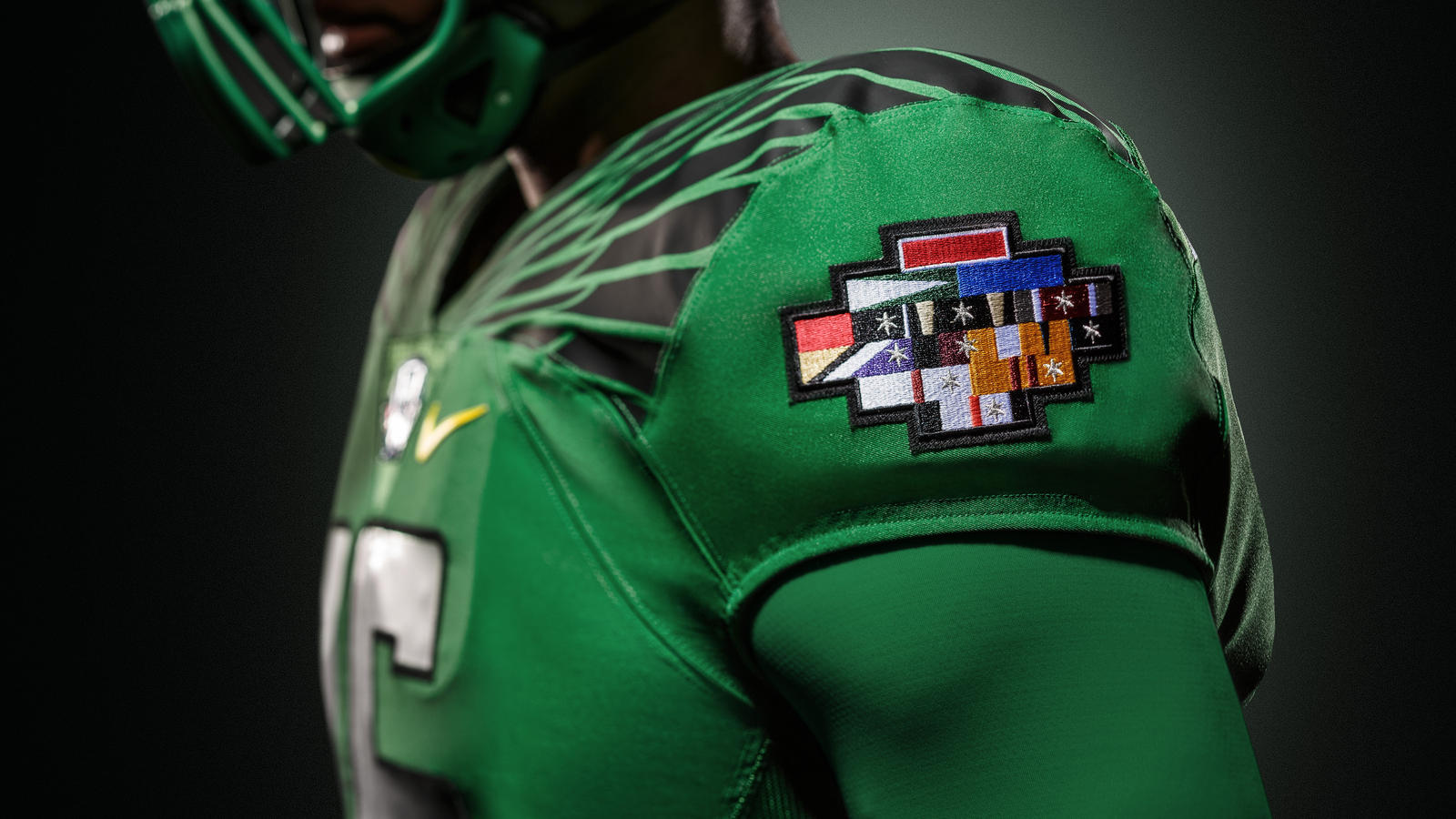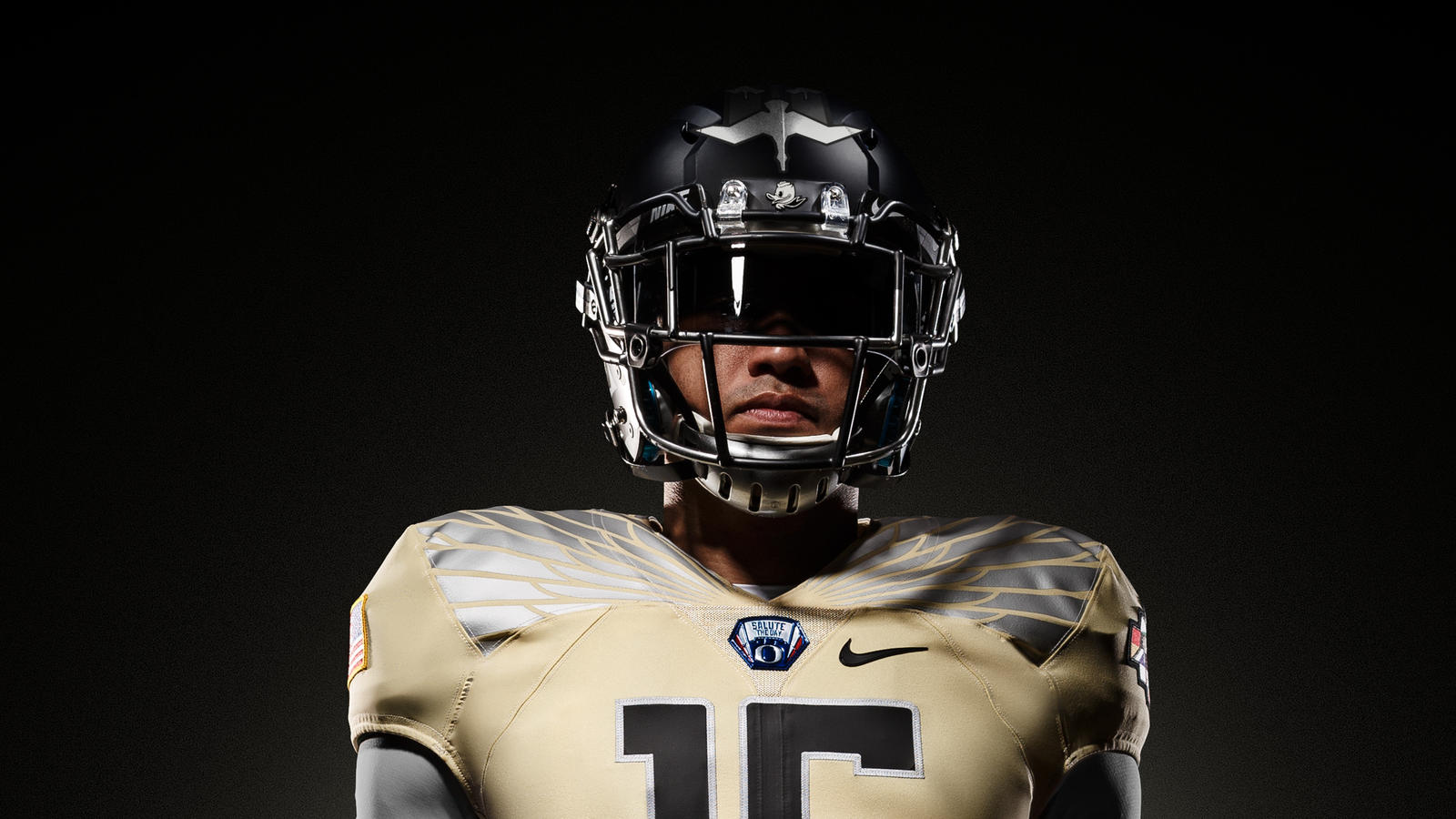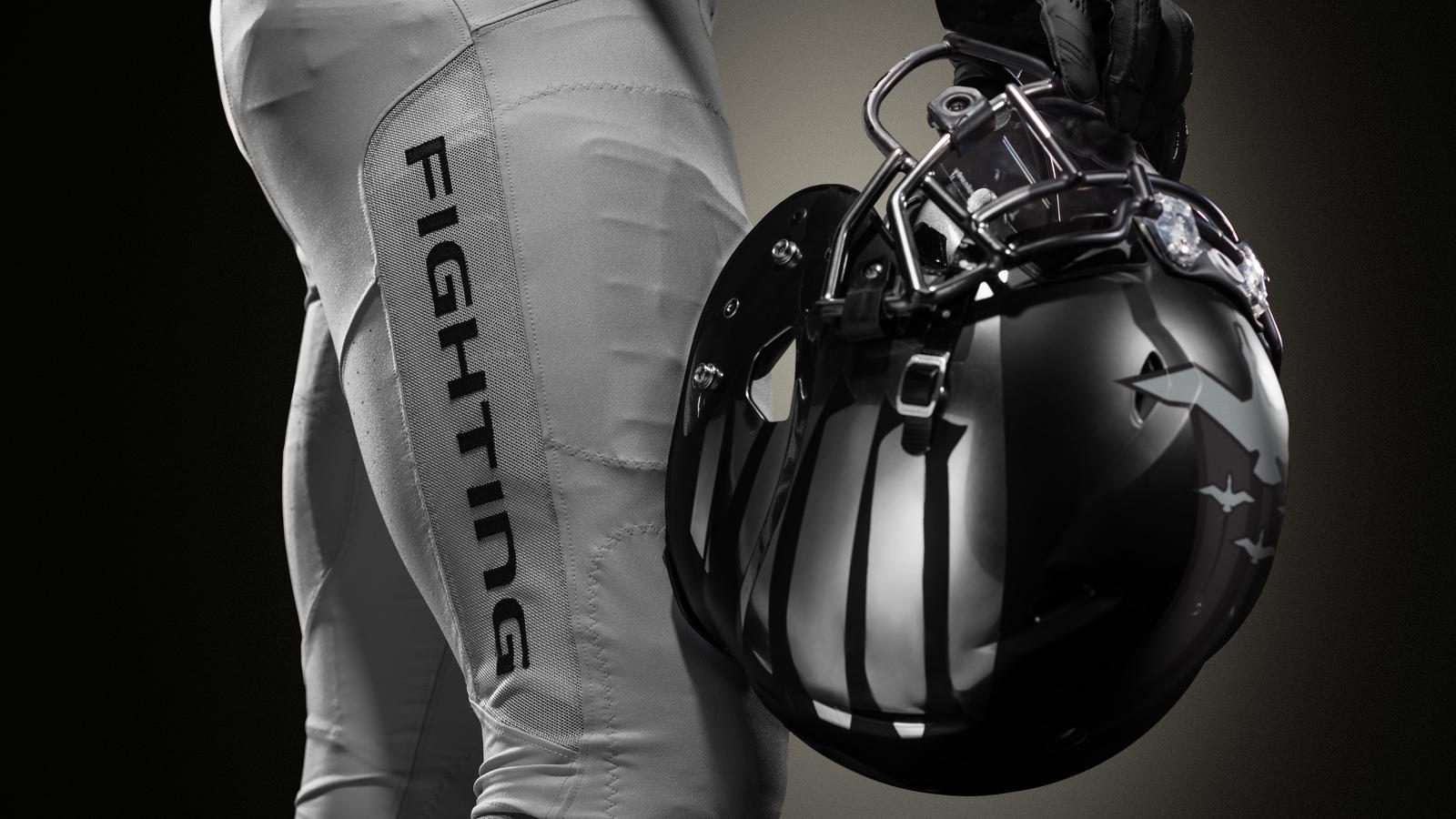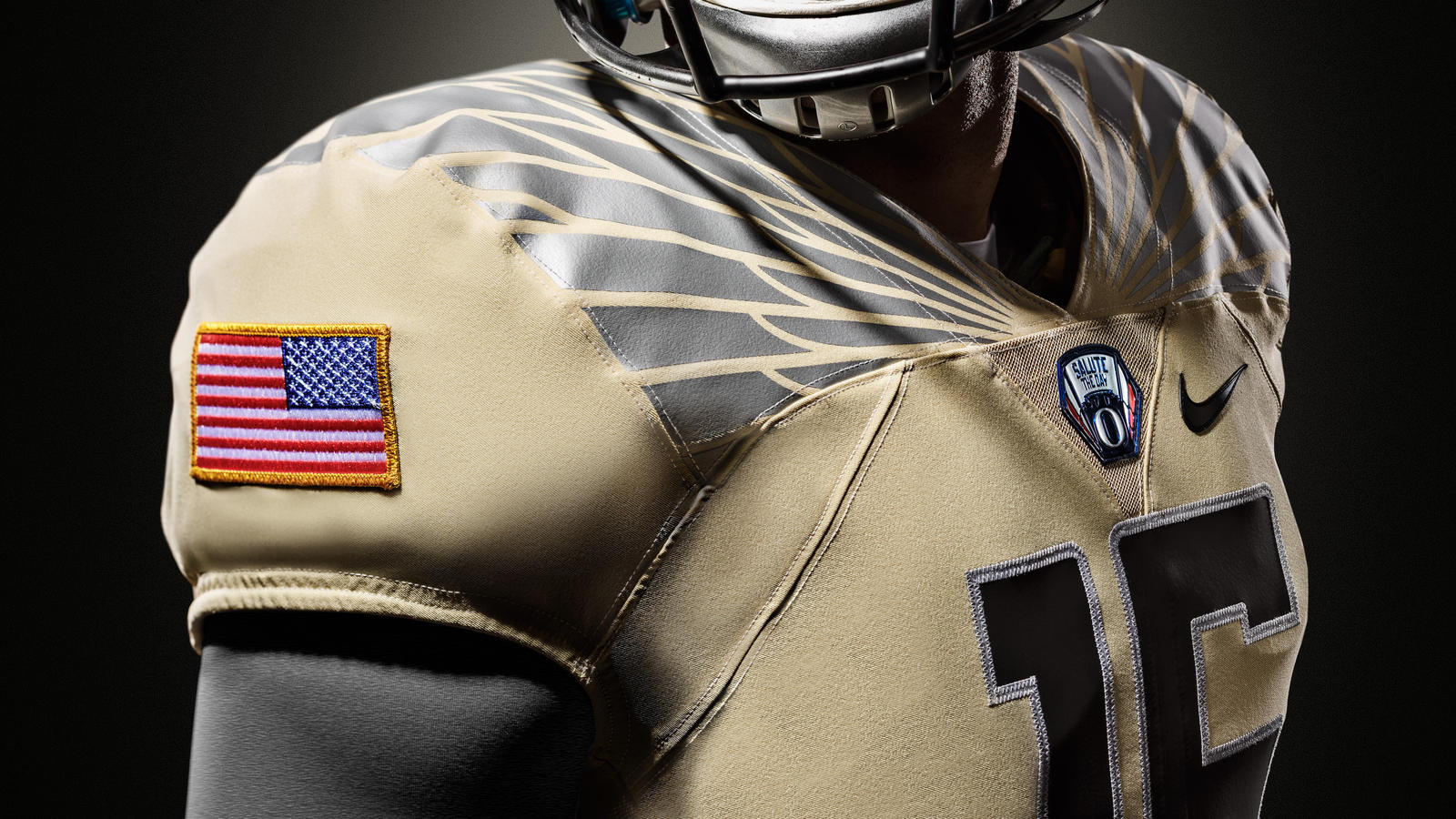 Photos credit: Oregon Athletics.