Colton Moskal may be taking a step down in the level of football competition, but, at the same time, he's taking a significant step up academically.
As relayed by the Syracuse Post-Standard, one of Moskal's now-former teammates revealed on social media this week that the linebacker is transferring to Penn of the Ivy League. Orange head coach Scott Shafer had confirmed last week that Moskal had decided to transfer out of his 'Cuse football program.
Shafer stated at the time that Moskal was looking to transfer closer to his home in Lake Zurich, Illinois, although Philadelphia is actually about 80 miles further away than Syracuse.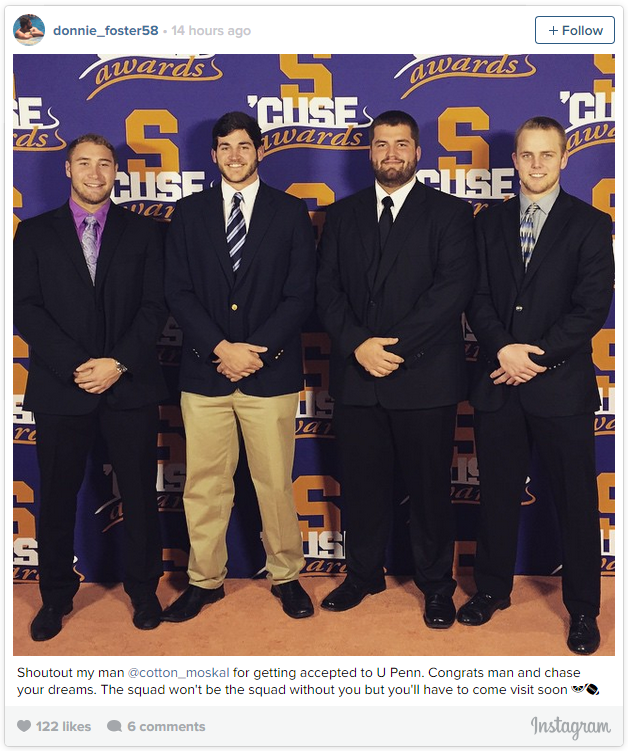 Coming out of high school in Illinois, Moskal was a three-star member of the Orange's 2014 recruiting class. He took a redshirt as a true freshman last season.
Because the Quakers play in the FCS, Moskal will be eligible to play immediately in 2014, and will have four years of football eligibility remaining.
(Photo credit: Syracuse athletics)