As has been the case myriad times this offseason — and offseasons over the past several years for that matter — an FBS player has decided to conclude his playing career at a level other than the one where he started.
The latest is erstwhile Oregon offensive lineman Jamal Prater, who took to Instagram last week to announce that he has signed on with Hampton of the FCS. In fact, Prater posted a photo on the social media website of his unsigned agreement with the university that will bestow upon him a scholarship worth in excess of $33,000.
"logged out of Oregon…signing in to VA #nextchapter #gradandball" Prater wrote in the text connected to the photo below.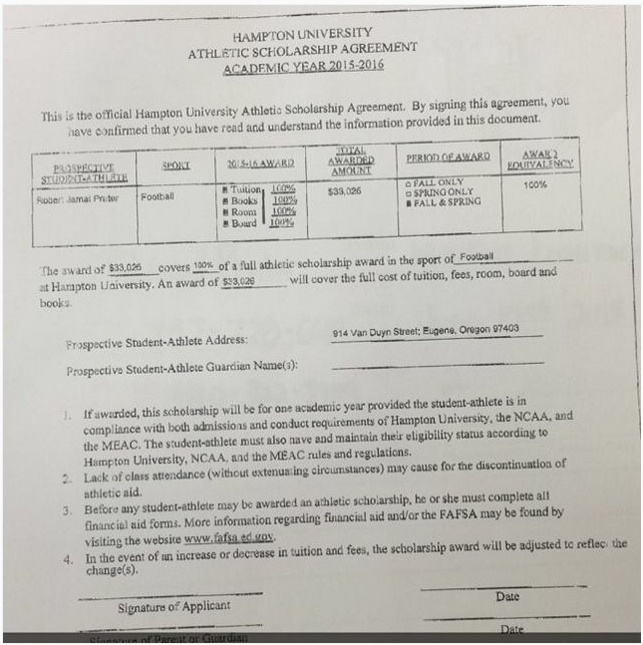 As you likely know by now, Prater will be eligible to play immediately for the Pirates in 2015 because he is dropping from the FBS to the FCS. As a graduate transfer, Prater would've been eligible to play his final season at another FBS school had he chosen that path.
Prater played in just nine games during his four years with the Ducks, including five in 2014. He announced in March that he would be transferring from Oregon, with whom he signed coming out of high school as a three-star recruit in 2011.
(Photo credit: Oregon athletics)