When the Football Bowl Association revealed the entire 2015-16 postseason slate back in June, one of the 41 games didn't have a title sponsor, putting that newly-minted bowl's launch this year in jeopardy.  For those who love to gorge themselves on an over-stuffed postseason buffet, we come bearing good news.
Thursday afternoon, the Arizona Bowl announced that Nova Home Loans has acquired the naming rights for the postseason game in Tucson.  The Nova Home Loans Arizona Bowl will match teams from Conference USA and Mountain West in the regular season home of the Arizona Wildcats, Arizona Stadium, on Dec. 29 at 7:30 ET.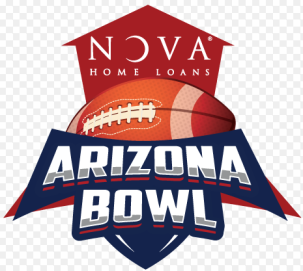 "Our organization's charter is to promote the state and its many communities through sports and we know this bowl game will indeed do just that," Arizona Sports and Entertainment Commission chief operating officer Alan Young said in a statement. "We are excited to see a NCAA bowl game return to Tucson and we anticipate the community will support it well into the future."
There would've been 42 bowl games this season but one that had been certified, to be played in Austin, decided to delay its launch until the 2016-17 bowl cycle.  As it is, the 41 games this season — a total that includes the College Football Playoff — means that 80 teams will go bowling.  With 128 teams at the FBS level, a full 62.5 percent of the division will play in a bowl game.
In 2014, there were 84 teams — counting UAB, which disbanded its football program prior to the start of the postseason — who were bowl-eligible with at least six wins; that would've been more than enough to fill the spots for the 40 bowl games this year.  The year before that, 82 schools reached the requisite six wins; in 2012, there were only 77 bowl-eligible teams, which portends the very real possibility there could be years where not enough teams reach six wins and bowls would be forced to take a look at 5-7 teams to fill all of the slots.
(Photo credit: Arizona athletics)