The 50-7 debacle on the field was bad enough, but what happened on the Twittersphere sent Saturday into abject disaster territory for the Texas football program.
There was the Texas Rangers misfire tweet calling for Charlie Strong's firing, and then there was freshman defensive back Kris Boyd retweeting a missive appealing for him and fellow freshman Malik Jefferson to transfer to Texas A&M.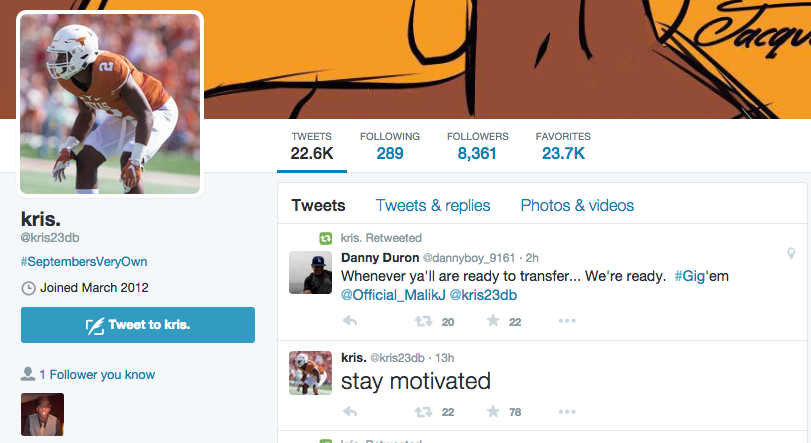 Strong was, obviously, displeased.
On Sunday, Boyd issued an apology for his ill-advised retweet.
(image via Dr. Saturday)