Pat Haden may have a growing number of detractors in Southern California, but that hasn't stopped him from showing a personal touch off the field.
Myles Jack, one of the most talented linebackers in not only the Pac-12 but also the country, sustained a season-ending knee injury in UCLA's Week 3 win over BYU.  That injury may or may not have ended Jack's collegiate career as he will be eligible for the 2016 NFL draft.
On his Instagram account Monday, Jack shared a letter of support from one of his admirers, who also happens to be the athletic director of UCLA's bitter rival USC.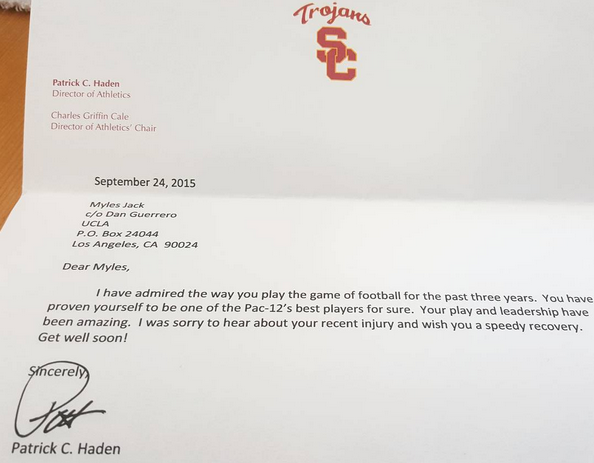 While it's not the handwritten variety one Big 12 coach would prefer, it's still a classy gesture nonetheless on the part of Haden.