UAB football is back, and soon the Blazers will have the construction cranes to prove it.
On Friday the Blazers announced a title sponsorship to a new $22.5 million football operations center that will include offices, meeting and film rooms, locker rooms, weight rooms, training facility and practice fields — including one covered by a pavilion.
"The impact this generous sponsorship has already had and will have on our program cannot be overstated," head coach Bill Clark said in a statement. "It allowed us to expand the scope of the project to build the facility we need, and it will greatly accelerate our competitiveness on the field and on the recruiting trail. We will be proud to practice every day under the Legacy name, which will serve as a reminder that we are fighting for a community that is behind us."
Legacy Community Federal Credit Union is footing the bill for title sponsorship at $4.2 million spread over 20 years. In a nice bit of synergy, the bank was founded by UAB employees for UAB employees.
"While this most recent sponsorship will produce an immediate impact for UAB Football, it is really just the next logical extension of the longstanding relationship between Legacy and UAB," said Legacy President and CEO Joe McGee. "Since UAB had the vision to charter us, and is the largest employer and most dynamic economic driver in the state, we believe an investment in UAB will yield returns for Legacy members and for the entire community."
The plan is for the facility to be up and running in time for the Blazers to re-join Conference USA in the fall of 2017.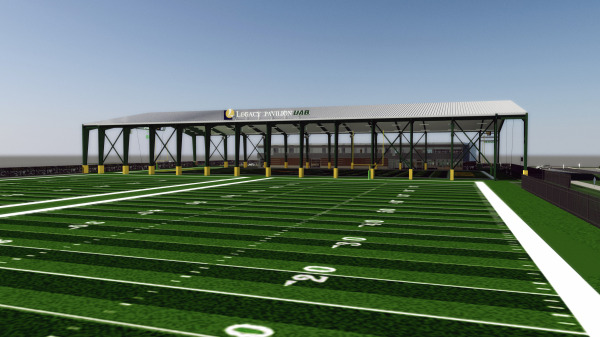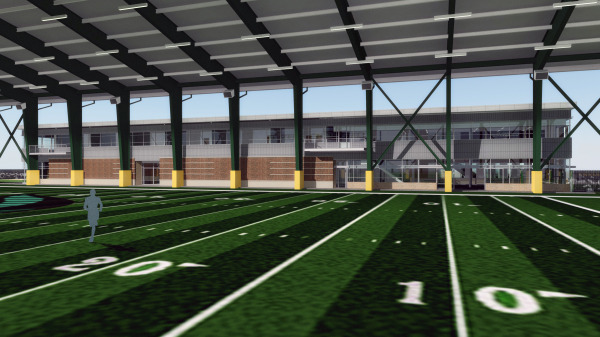 (Renderings courtesy of UAB athletics)