Remember Harambe?
The Cincinnati Zoo gorilla was gunned down in a tragic incident in June after a toddler fell into his enclosure. Many felt Harambe could have been contained through a non-lethal option, but zoo experts agreed with Cincinnati officials' decision.
"The tranquilizer possibly could have worked, but the key term there is 'possibly.' And if you were to fire a dart at an animal, he could react violently to the first opportunity that presents itself, and that would have been that small child," American Association of Zoo Keepers CEO Ed Hansen told NBC News at the time. "Unfortunately for the gorilla, the only really positive way to ensure the safety of the child was to dispatch the lethal force."
Since then, the 17-year old, 450-pound lowland gorilla has become something of a cultural touchstone for some.
And that includes Boston College quarterback Patrick Towles.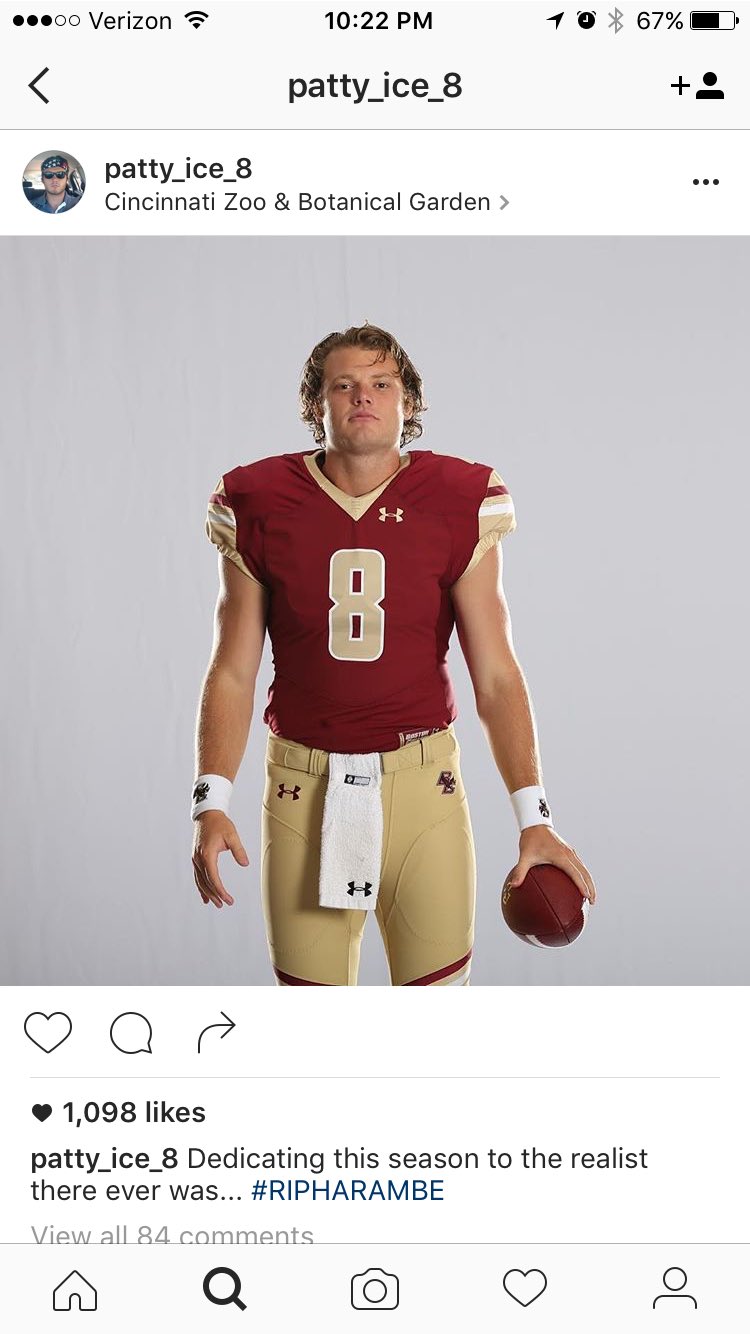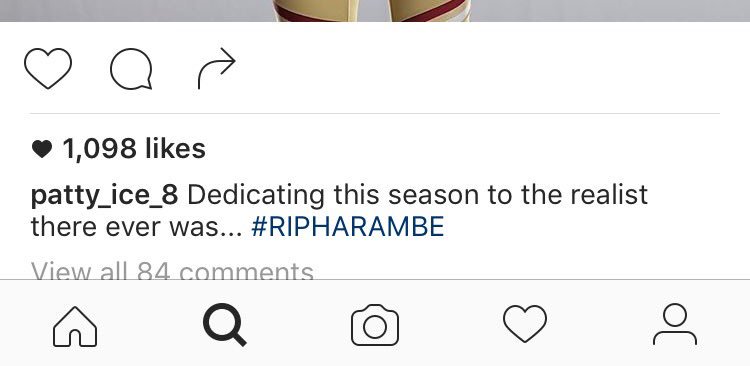 In the event the Kentucky transfer leads Boston College from an 0-8 ACC showing in 2015 to a conference title, we'll know who's enormously powerful hands reached down from above to guide them.
(Screenshots via @billmoneyhan)