Here's to guessing Gus Malzahn's not very pleased with at least one of his Auburn football players on this Sunday morning.
After AU's closer-than-most-expected loss to Clemson, T.J. Neal took to Twitter to vent his frustration over the fact that he received just two special team reps on the night.  In a string of tweets that have since been deleted, Neal, a graduate transfer from Illinois, ticked off a list of accomplishments during his collegiate career while describing himself as "a hard worker… well mannered and talented young man who respect others."
A lot of the linebacker's frustration seemingly stems from the fact that his mother and two sisters drove 12 hours to see him play.  Or not play, as it turned out.
While Neal rid his Twitter feed of his laments, al.com has them saved for posterity's sake: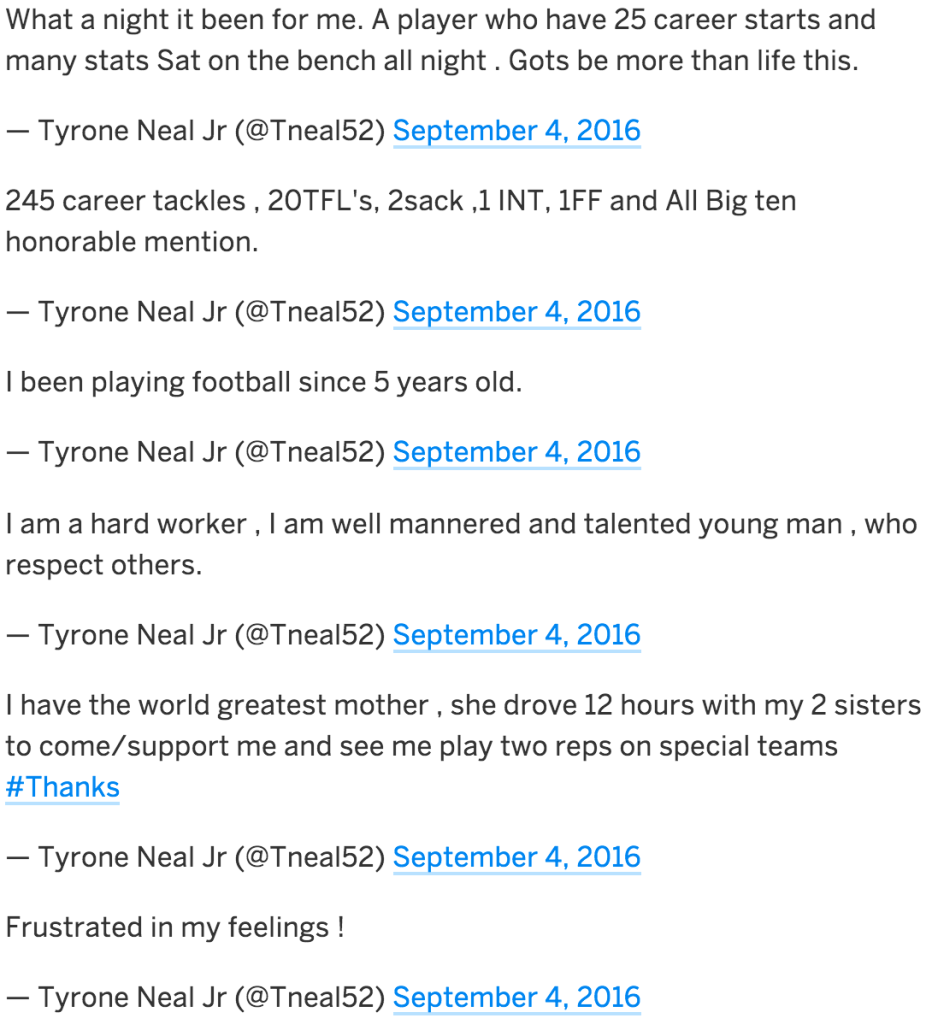 Neal was a two-year starter for the Illini who finished second on the team in tackles (109) in 2015. He was named honorable mention All-Big Ten for his play in 2015.
In February, he announced he would be coming to The Plains as a graduate transfer.