Heading into his sixth season at North Carolina, Larry Fedora will do so armed with a revamped deal.
Early Thursday afternoon, the university announced that a contract extension for Fedora has been formally approved by the UNC-Chapel Hill Board of Trustees.  Fedora is now under contract through the 2022 season.
"We are pleased that the Board of Trustees has approved the terms of Coach Fedora's contract, which will allow him to continue our football program's success into the next decade," said UNC athletic director Bubba Cunningham in a statement. "Under his leadership, our student-athletes are succeeding in the classroom, contributing positively to our community – and competing for championships. We know this was a lengthy process, but we wanted to make sure the terms were appropriate for both Coach Fedora and the University."
Fedora's 2016 compensation of just under $2 million was 11th out of the 11 ACC head coaches listed in USA Today's salary database.  The new deal will pay Fedora $2.29 million in 2017, which would've been ninth among conference coaches last season.
Below are the salary breakdowns for each year of the new contract: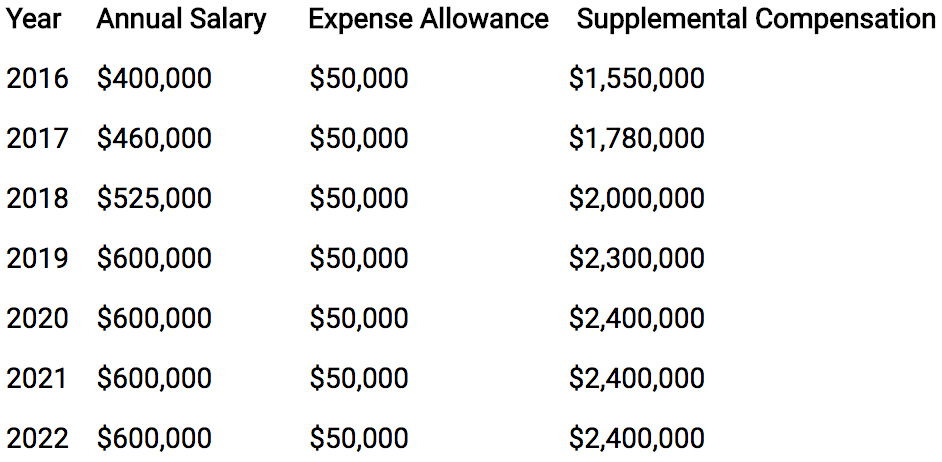 In his five seasons with the Tar Heels, Fedora has gone 40-25 overall and 26-14 in ACC play. His wins are already fifth in school history, while his .615 winning percentage is second since UNC joined the ACC in 1953.
In 2015, the Tar Heels played in their first-ever conference championship game en route to an 11-win season that was the program's best since Mack Brown's last year in Chapel Hill and tied for the most in school history.
"I enjoy coaching at the University of North Carolina and I appreciate the trust Chancellor Folt and Bubba Cunningham have shown in the leadership of our program," Fedora said. "Our staff and players have worked diligently over the last five years to build a program that encompasses all aspects of the student-athlete experience, while simultaneously achieving success on the field."