Thanks to how they finished the 2016 season, USC is getting substantial preseason love heading into the 2017 season.  Not surprisingly, that affection continued Wednesday.
At the Pac-12 Media Days Wednesday, 28 of the 52 media members covering the conference picked USC to win the league's title this season.  Another 22 picked reigning champion Washington to defend its title, while there was one vote each for Oregon and Utah.
Both USC and UW received 49 first-place votes when it comes to winning the South and North divisions, respectively.  Oregon, Stanford and Washington State received one first-place vote each to win the North Division, while Colorado, UCLA and Utah received the same for the South crown.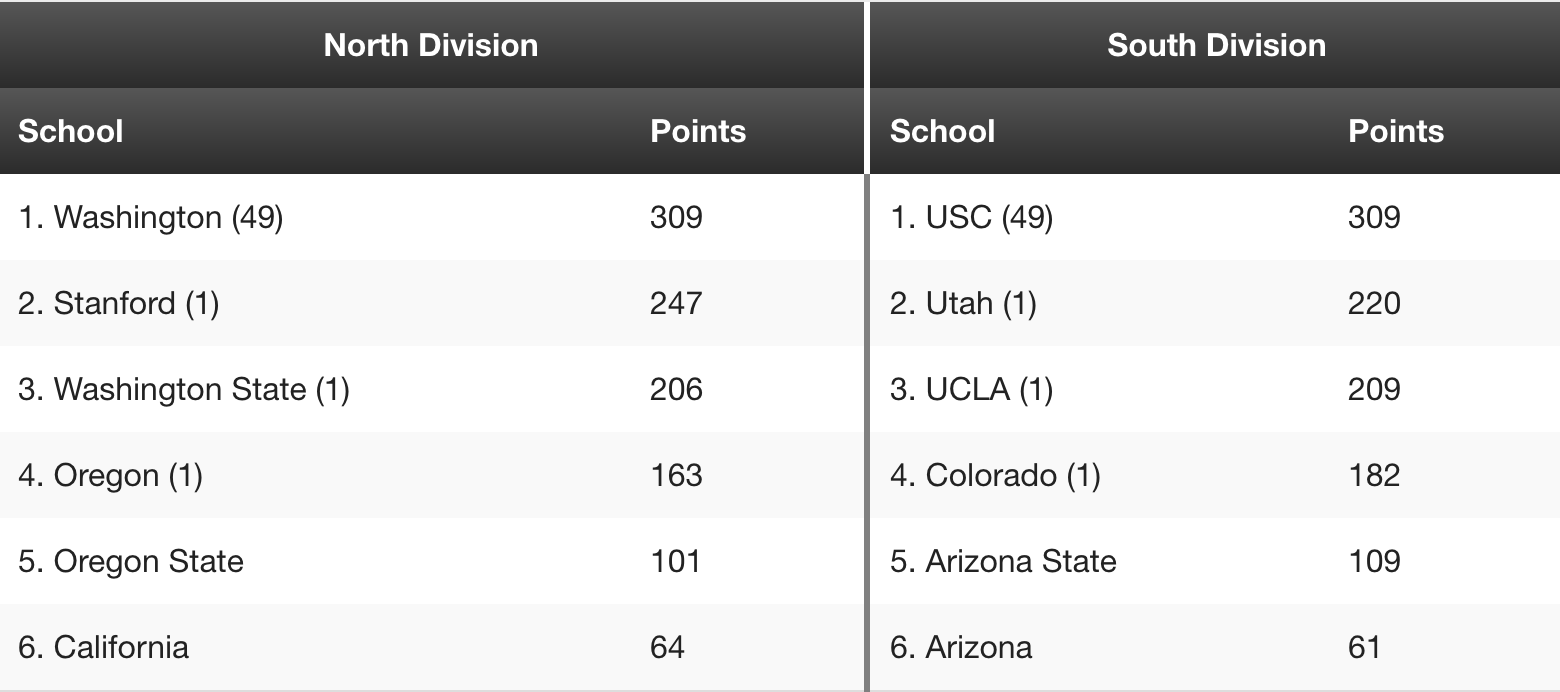 Also of note from the opening of media days:
The Pac-12 Championship Game will remain at Levi's Stadium through the 2019 season, with an option for 2020 as well.  The home of the San Francisco 49ers has been the venue for the conference's last two title games.  New NFL stadiums in Inglewood and Las Vegas will be options beyond that.
Halftime of games broadcasted on Pac-12 Networks will be reduced from 20 minutes to 15.  In an attempt to further shorten the length of games, commercial breaks during those games will be reduced as well. "We are trying to be progressive and experiment with ways to manage the game presentation through a reduction of TV timeouts and some of the 30-second commercial spots," commissioner Larry Scott said as the league targets three hours as the ideal game time.
The conference has centralized its replay reviews for all 12 teams this season after experimenting with centralization for two teams in 2016.