James Conner may be gone, but he's far from being forgotten.
Pitt announced that the first 30,000 fans in attendance for this year's Homecoming game will receive an exclusive Conner bobblehead.  Pitt squares off against ACC rival North Carolina State in Heinz Field that afternoon.
From the release:
As the Panthers wear the famous Pitt retro colors at Heinz Field against the Wolfpack, fans will have the opportunity to take home a bit of memorabilia of Conner wearing the same iconic uniform.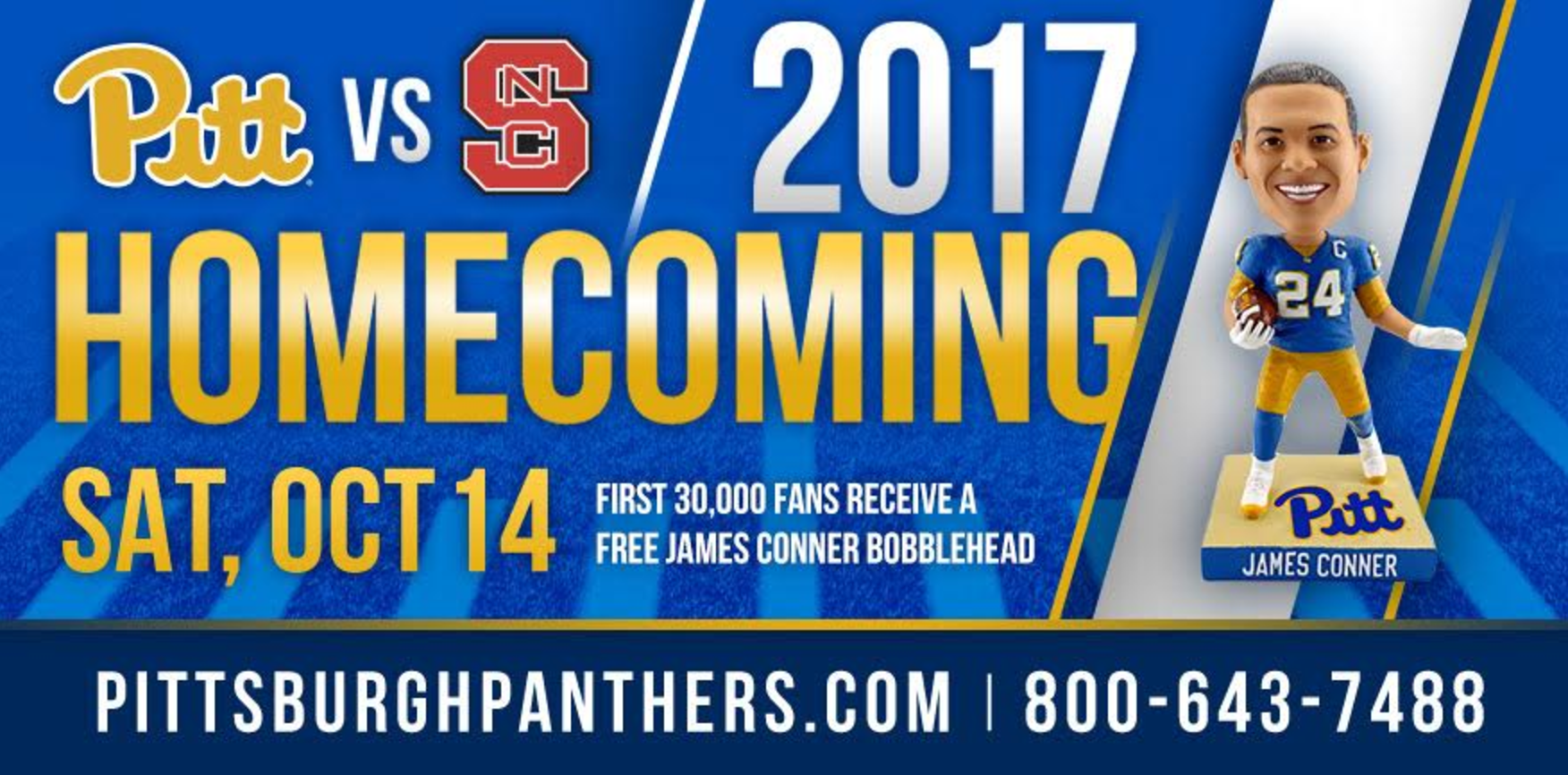 Conner finished a career marked by a very public and courageous battle with cancer with 56 total touchdowns and 52 rushing scores, both ACC career records.  His 3,733 yards rushing are second only to Tony Dorsett in school history.
Earlier this year, Conner was selected in the third round of the NFL draft by the Pittsburgh Steelers, who also calls Heinz Field home.