The NFL hasn't been kind to the interior of Miami's defensive line on this Monday.
Early Monday afternoon, Kendrick Norton announced that he had decided to leave The U early and declare for the NFL draft.  Roughly four hours later, fellow starting defensive tackle RJ McIntosh made the same announcement on the same social media website.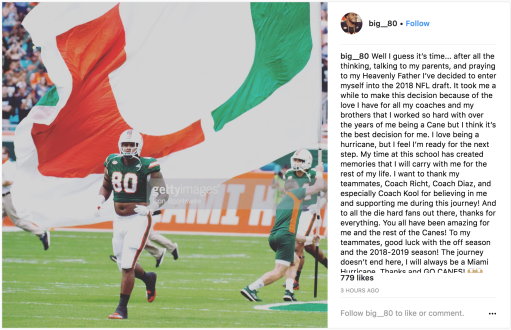 McIntosh tied for the team lead in tackles for loss with 12½ this season.  Per the Palm Beach Post, his seven pass breakups were the most by an ACC defensive lineman in 2017.
By way of the Miami Herald, McIntosh eschewed the NFL draft advisory committee's advice that he return to school for another season.